Lance Scott Walker - DJ Screw: A Life in Slow Revolution
Written by Chi Chi Thalken on May 27, 2022
Lance Scott Walker is a writer originally from Texas but now based in New York who has written for Houston Chronicle, Houston Press, Red Bull Music Academy, Vice, Wondering Sound, Fader, and The Wire. In 2018, he published the book Houston Rap Tapes: An Oral History of Bayou City Hip-Hop with UT Press. Now, in something of a continuation of that project, we get DJ Screw: A Life in Slow Revolution.
One of the wildest things about DJ Screw and the sound of Houston hip hop is that by the time most of us outside of the greater Houston area were aware of it, DJ Screw had already passed on. There have been plenty of tributes over the years since then, and plenty of legends have been spread along the way. This is where having a book like this one is so helpful at this time and place. Walker has conducted a lot of interviews to put this book together, from friends and family that knew him as a little kid growing up in Smithville, Texas, to members of the Screwed Up Click to those that were just around the scene to those that work to continue his legacy today, as well as going back and digging up archival interviews of Screw and a few others who had passed away before he began this project. The majority of the book is presented as an oral history, with Walker providing framing comments where necessary, but mostly letting those that were there tell the success story of this underground hip hop phenomenon. The format changes in the last section of the book, when Walker finally gets to flex his chops as a writer a bit in discussing the immediate aftermath of Screw's death in 2000 and the long term legacy. There are some big personalities in the book, but the great thing here is that everyone seems to have the perspective on the situation that it's time to set the story straight and make sure that Screw is at the center of everything. And that's one of the most fascinating parts of reading this book, which is just appreciating someone who thrived in this particular role as producer, deejay, and entrepreneur, but he was all about the work and building community and putting everyone else in a position to succeed. Screw is the star and focus of this book, but so much of this book is about how he created an environment that was about putting people on and repping his city. And that's the beautiful long tale that Walker captures so well in this book.
DJ Screw: A Life in Slow Revolution is an essential book for any hip hop fan. Few artists changed hip hop the way that Screw did, creating a distinct production style that was immediately recognizable and quickly associated with the sound of Houston. As you read this book, you not only get a sense for how that happened and how DJ Screw worked, but you get a sense of how much the greater Houston area latched on to what he was building and made it a part of their identity. It's a loving and well-researched book that fills in a gap on any hip hop lover's book shelf.
| | |
| --- | --- |
| Title: | Lance Scott Walker - DJ Screw: A Life in Slow Rvolution |
| Label: | University of Texas Press |
| Year: | 2022 |
| Rating: | 9/10 |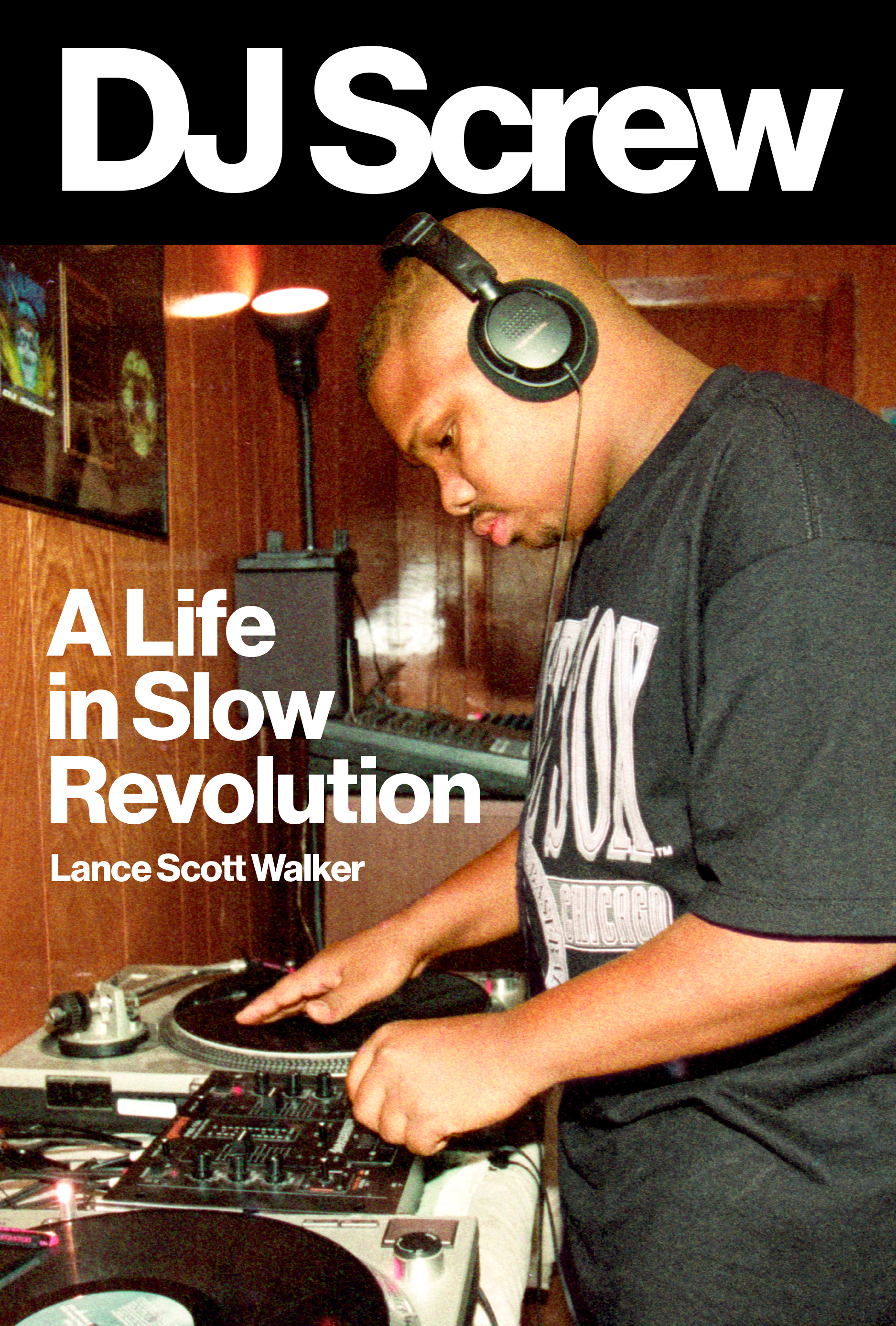 Previous: Jean Carne, Adrian Younge & Ali Shaheed Muhammad - JID012
Next: Miz Korona - The Healer and the Heartbreaker