MexStep - Vivir
Written by Chi Chi Thalken on November 24, 2021
MexStep is an emcee from San Antonio who is one-third of the group Third Root. Third Root released their latest album, Passion of the Poets, in June of last year. Now MexStep is back with a new solo album, Vivir, his first since 2018's Resistir.
For Vivir, MexStep is sticking to what works, and by that, I mean he's collaborating with a lot of his usual suspects, namely producer Adrian Quesada. Quesada is of course best known for his work with groups like Grupo Fantasma and Black Pumas, but he's been working as a producer with Third Root for years now and doing some of his most exciting work in that particular role. For Vivir, written during a health crisis that also gave way to an economic crisis, MexStep's general philosophy was to make an album that "calls for pursuance and recognition of life, living, and honoring lives before us." What this means in a practical sense is that Quesada is laying down some really soulful beats built around the influence and style of early Chicano soul and rock and roll, which in turn really ties the music to San Antonio's past while reinventing it for the present. On the mic, MexStep is showing you every side of himself as a well-rounded veteran emcee who also works a day job as a professor of Mexican American studies at UTSA. He can give you the laid back lowrider classics like "Oldies" with Tre, he can give you inspiration to get up and reach for your dreams on "Dale Shine," or he can bring a posse cut with Bavu Blakes, Vocab, and Apaso like "Connected," which celebrates the idea of hip hop as a universal language that can bring people together. He can give you a history lesson about the Porvenir Massace on a track like "Recuerdos (Porvernir Massacre)," featuring Amalia Mondragón without making it feel like homework, just delivering the passion and facts to make you realize why it's important that we learn these lessons. It's an album that is incredibly easy and inviting to listen to, but the more time you spend with it, the more layers you realize there are to it.
Vivir is exactly the type of album you want out of a veteran emcee like MexStep. It's fun and it's soulful and will sound great when you blast Adrian Quesada's Chicano soul-inspired production from your car speakers, and it's full of good times and inspirational messages to get you pumped and help you keep going. It's also just bursting at the seams with knowledge that is waiting for eager ears to soak up all of the musical and lyrical information that has been packed into Vivir. It's an album that just keeps rewarding you the more time you spend with it.
| | |
| --- | --- |
| Title: | MexStep - Vivir |
| Label: | S/R |
| Year: | 2021 |
| Rating: | 9/10 |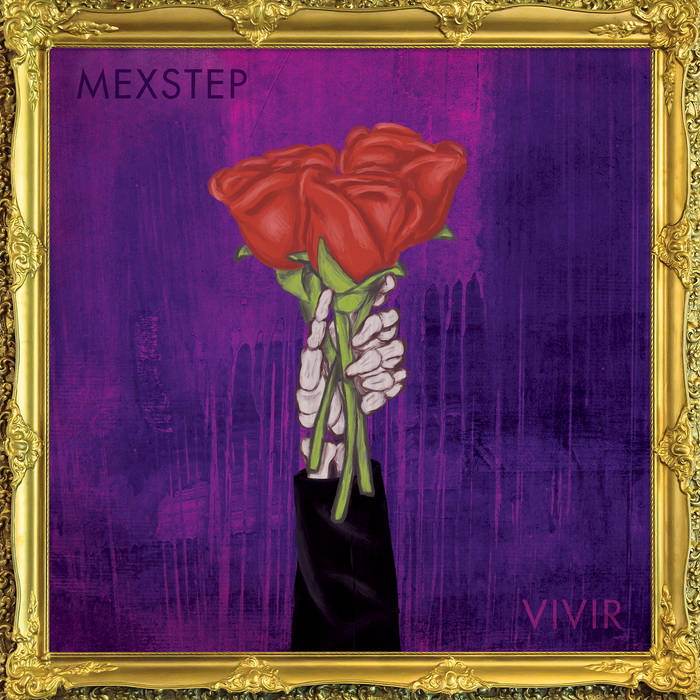 Previous: BRZOWSKI & C$BURNS - Seditious Acts
Next: Deca - Source Material