Declaime & Madlib - In the Beginning (Vol. 3)
Written by Chi Chi Thalken on January 19, 2023
Back in the early to mid-'90s, Oxnard, California wasn't on a lot of peoples radar. That was about to change though, as a fresh wave of hip hop talent was about to level up and drop some incredible records. Two of the biggest names of that era are the emcee known as Declaime, aka Dudley Perkins, and the legendary producer known as Madlib. Before either of them took off, they often recorded together. As we have begun to learn, starting in July 2021 when they dropped In the Beginning (Vol. 1), there is quite the treasure trove of early material from these two. As it turns out, we haven't exhausted that trove yet, as we now get In The Beginning (Vol. 3).
Whenever you get a project like this, there is always a temptation to listen to it from this perspective that this is an artifact, and that these artists had potential they hadn't realized yet. And to a certain extent, this is true, but that's only part of the story. Because, yes, while this isn't as ambitious as later projects for these two, if you just listen to this collection at face value, you're still getting some really good '90s West Coast hip hop. Madlib is already cooking up some interesting psychedelic funk with his beats, and there is a lot more sophistication to them that you might initially realize. The same thing goes for Declaime on the mic. He's already developed his signature melodic flow, and he's already digging into subject matter that he will explore in more depth on later projects, like his spirituality or his critiques of gangsta culture in his neighborhood. You can also hear him shout out a bunch of talent in his town that would go on to greater things, such as MED, Kazi, and Madlib's younger brother, Oh No.
In The Beginning (Vol. 3) is a great continuation of this series of releases, and just lets us know that even at a very young age, Declaime and Madlib were really onto something. This isn't just about potential, this is a really solid West Coast hip hop album.
| | |
| --- | --- |
| Title: | Declaime & Madlib - In the Beginning (Vol. 3) |
| Label: | SomeOthaShip Connect |
| Year: | 2023 |
| Rating: | 8/10 |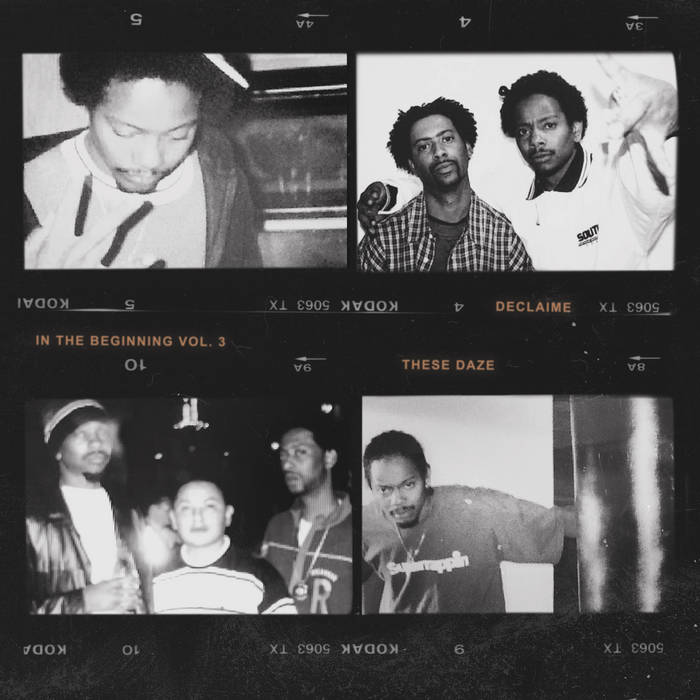 Previous: Memphis Reigns & D-Mitch - Kasan
Next: Day Tripper - What a Time to be DEAD