Mawik - 1988
Written by Chi Chi Thalken on June 16, 2021
Mawik is a producer/skateboarder/visual artist from Mexico. She dropped her first project, INQUEBRANTABLE, back in 2018, and followed that up with Kickflip in May of 2020. Now she continues her growth with her latest project, 1988.
When a project is called 1988, there's certainly a sound that American hip hop fans think of when they start going through the classic albums that came out that year. Well, throw all of those expectations out the window when you listen to Mawik's instrumental project. I don't know what her inspiration was in naming it 1988, but the sound of the project is very modern. Working through a mix of progressive electronic music, synth pop, trap, R&B, and boom bap, Mawik is very much able to blend all of this together in a way that is completely unique unto her. What's especially impressive about this release is the soulfulness of her music, the way she's able to develop her melodies to really resonate with you and stick in your head, but also the really clever way in which she sequenced and arranged everything. There's not a lot of abrupt transitions here - it's all about the subtle and smooth segues as Mawik moves stealthy from one musical idea to the next. It's the kind of music that you can really groove to and get lost in, only to have something catch your ear and make you wonder, "Wait! How did we get here?" As a result, it's the kind of project that you can listen to over and over and catch something new each time through.
Mawik is still relatively young into her career, but she has shown some significant growth in that time. 1988 is a fun project to listen to, but it's also incredibly sophisticated and soulful and challenging.
| | |
| --- | --- |
| Title: | Mawik - 1988 |
| Label: | S/R |
| Year: | 2021 |
| Rating: | 8/10 |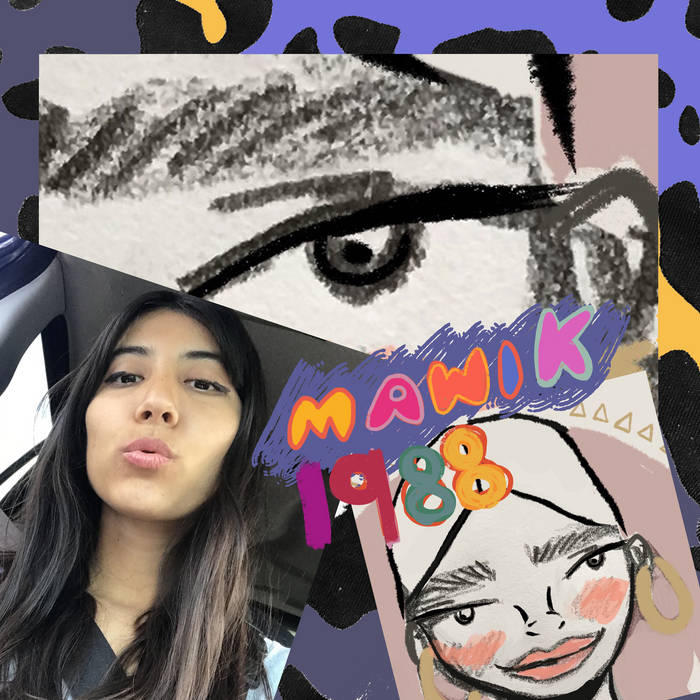 Previous: Kenny Segal - Indoors
Next: Magna Carda - To The Good People