Magna Carda - To The Good People
Written by Chi Chi Thalken on June 16, 2021
Magna Carda is a hip hop band that formed in Austin almost a decade ago when emcee Megz Kelli and producer/keyboardist Dougie Do paired up and shared a musical vision together. Since that time, they've continued to grow and improve with a number of releases and countless live shows under their belt, becoming one of the most exciting hip hop acts in Austin. Their last release came a little over a year ago when they dropped their EP COFFEE TABLE TALK VOL. 2. Now they are back with a new full-length album, To The Good People.
One of the great things about following Magna Carda over the years is that they've worked at such a consistent pace and their growth is so subtle and nuanced, to the point that you don't notice it until you take a step back. With a couple years since I've last seen them perform live now, and a year since their last EP, the world provided the necessary gap in listening to them to notice a substantial leap when I pressed play on To The Good People. Again, it's not about making any drastic changes, but there's all of this incredibly understated musicianship to the approach on this album that all adds up to something that just sounds so good coming out of your speakers or your headphones. The overall style of the album is in this neo-soul/hip hop vain, but the arrangements are more ambitious while still remaining tight. It's all about Dougie Do knowing when to scale things back and maybe just rock some drums, bass, and keyboard, and when to expand the sound and bring in horns to accentuate things and take the energy up a notch. Megz Kelli is right their with all of this on the mic, never really switching from her understated conversational flow that she started up from the beginning, but she delivers her words so confidently without every raising her voice that you really get drawn in as a listener. This is great, because now you'll catch Kelli as she smoothly transitions between the occasional shit talking to some really clever and thoughtful observations about the music scene in Austin and some political rhymes, but then she'll really connect with you on a deep level as she opens up about her personal life and lets you walk a mile in her shoes. This all adds up to album that will sound good at first, but as you keep going through the songs and eventually through the album once again, everything will start to build up and you'll realize just how brilliant this all is.
To The Good People is Magna Carda's finest work yet, and that's saying something given all they've accomplished over the past decade. They never have to raise their voice or hit you over the head to get your attention. They just keep making some incredibly soulful and thoughtful hip hop that connects to their listeners on a really deep level.
| | |
| --- | --- |
| Title: | Magna Carda - To The Good People |
| Label: | S/R |
| Year: | 2021 |
| Rating: | 9/10 |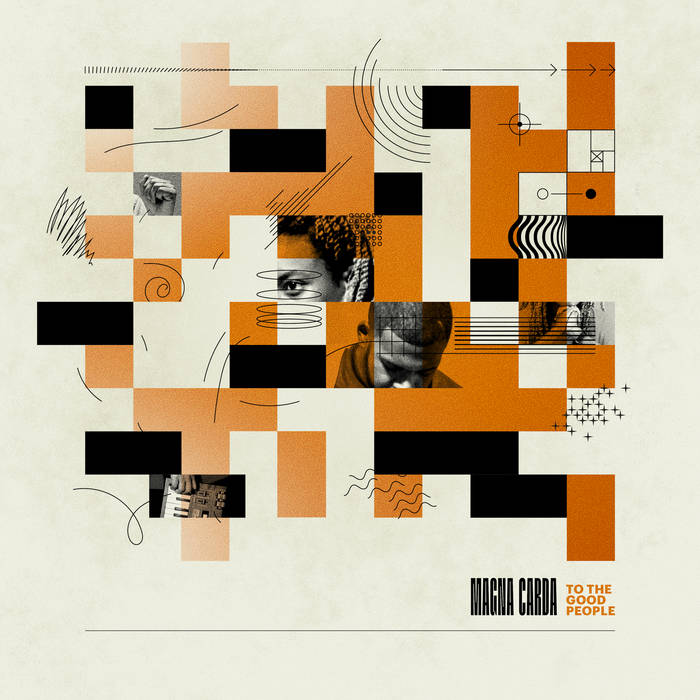 Previous: Mawik - 1988
Next: Ray West & Nathan Dialect - Time Means Nothing