Masai Bey & B.M.S. - C87 (15th Anniversary Edition)
Written by Chi Chi Thalken on January 20, 2023
If you were around during the second half of the 2000s, you know that the music industry was in a weird flux, and the traditional methods of getting independent music to the people didn't work as well as it used to, and the newer methods weren firmly established yet. As a result, a lot of indie releases got lost in the ether. The people at Uncommon Records are definitely aware of this, which is way they've recently been going back through their early catalogue and giving a few of these albums the re-release treatment, because they didn't get the love they deserved at the time. Now they've gone back and re-touched another overlooked album, Masai Bey & B.M.S.'s collaborative 2007 project, C87.
Masai Bey and B.M.S. are both artists who have a legacy in the New York underground hip hop scene, but neither of them had the careers that lived up to the talent and creativity they put into their music. That's what makes an album like C87 so special, and what makes the Uncommon Records re-release so great. Outside of some intense Def Jux and Company Flow fans, a lot of hip hop listeners aren't aware of the depth of what Masai Bey and B.M.S. could do. Fortunately, in 2007, Nasa knew that after hearing them work on a B-Side together that there was a chemistry there, and soon after he discovered that they had actually recorded an album together, C87, which was then released on Uncommon. Now that it's here in this re-touched and repackaged format, maybe they can finally get the props that they deserved. The entire project is self-produced, and it ranges from the gritty underground of New York in the early 2000s at the top of the album to some funkier and soulful beats as you make your way through it. On the mic, they are giving you everything from classic hip hop shit talking to raw political discussions in the aftermath of 9⁄11 to some abstract philosophical stream-of-consciousness raps. It's all very emotional, extremely creative, and delivered with a ton of skill and charisma. It's classic NYC underground hip hop from two artists that were all about the craft and not about the spotlight.
C87 is a great album that was in danger of being one of those hip hop albums that only people of a certain age and location really knew about. Fortunately, Uncommon Records is not trying to be gatekeepers in that way, they're just trying to get listeners who care about creative hip hop to give this album its due, and they've done a great job in re-releasing C87 so that can finally happen.
| | |
| --- | --- |
| Title: | Masai Bey & B.M.S. - C87 (15th Anniversary Edition) |
| Label: | Uncommon Records |
| Year: | 2023 |
| Rating: | 8/10 |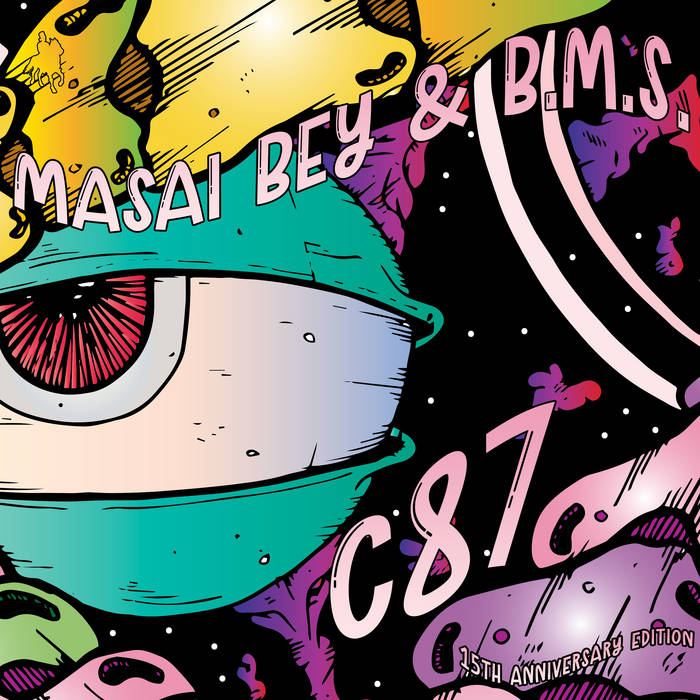 Previous: Day Tripper - What a Time to be DEAD
Next: AWOL One - Scribbleface