Marc Rapson - Dark vs Light - The Complete Edition
Written by Chi Chi Thalken on May 24, 2021
Marc Rapson is a pianist/producer from Hertfordshire, England who has been releasing music for about the last fifteen years or so. While he doesn't have an extensive solo discography, he has produced and played with artists such as Nuala, Replife, Deborah Jordan, and Georgie Sweet, just to name a few. Back in 2010, however, he released a full-length solo album called Dark Vs. Light. Now, as Futuristica Music celebrates their fifteenth anniversary, they've gone back and re-released the album, now expanded with additional tracks from the original recording sessions, which they are calling Dark Vs. Light – The Complete Edition.
In case you missed it the first time around, Dark Vs. Light gives you exactly what you want out of an instrumental album from someone who works as both a jazz pianist and a hip hop/soul producer. He's constantly striking just the right balance between these influences, and his skills as a songwriter/arranger and as a pianist really help elevate the album beyond just generic downtempo album. It's smooth, funky, and soulful, and his touch on the electric piano in particular really helps separate Rapson from the rest of the pack. From the original album, one highlight is "Love Is All," featuring vocalist Liz Elensky, who glides right in with a nice tone and light touch with her melodies as they strike a balance between torch song and neo-soul ballad. As for the unreleased material that is now included, they are multiple gems to sort through. One is the clever flip and reinvention of the song "Pure Imagination" from Willy Wonka & The Chocolate Factory that quickly moves beyond the novelty and just takes you into a nice groove. Another is the touching tribute to Dilla on "Return to Dilla Suite." There is also the straight up fun with the classic hip hop sounds of "The Rah Rah," featuring Replife on the mic, bringing another level of energy to the proceedings. Finally, we also get a clever reinterpretation of the Roy Ayers Ubiquity song, "Everybody Loves the Sunshine," renamed here as just "Sunshine," which features some of the most inventive production and arrangments on the album to make the song Rapson's, along with just some of the most soulful grooves and electric piano as well.
Dark Vs. Light – The Complete Edition could have been a much simpler re-issue of an overlooked album in Futuristica's catalogue, but instead they went back and gave the album some extra juice with these unreleased tracks. As a result, it almost feels like a brand new release because there is so much to dig through with all of these unearthed treasures.
| | |
| --- | --- |
| Title: | Marc Rapson - Dark vs Light - The Complete Edition |
| Label: | Futuristica Music |
| Year: | 2021 |
| Rating: | 8/10 |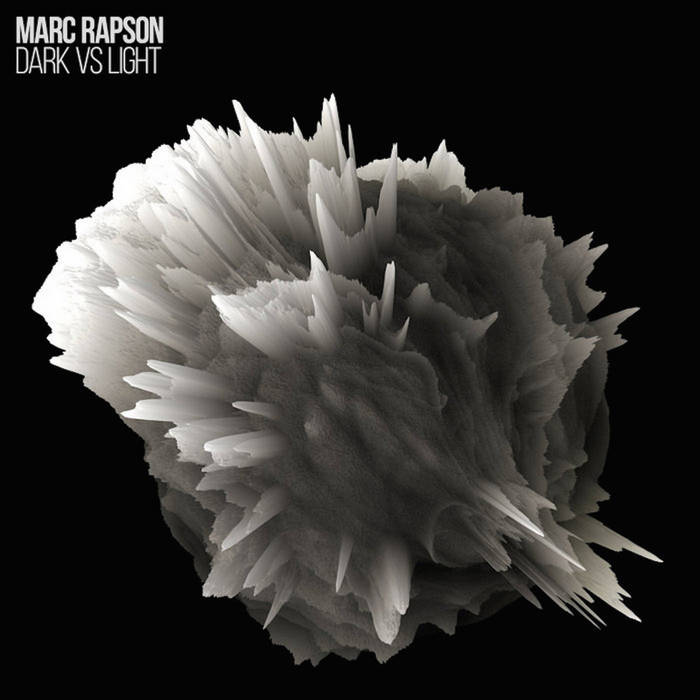 Previous: oldchildren - Push Start
Next: Georgia Anne Muldrow - VWETO III