Georgia Anne Muldrow - VWETO III
Written by Chi Chi Thalken on May 25, 2021
Georgia Anne Muldrow has been a mainstay in the indie hip hop world since the mid-2000s, releasing albums on labels such as Stones Throw, Ubiquity, Mello Music Group, and Brainfeeder, along with her own Someotha Ship Connect. Last year, she returned to her alias, Jyoti, to drop the beautiful Mama, You Can Bet! Now she's returning to another recurring part of her catalogue as she drops her latest instrumental project, VWETO III.
The word 'vweto' comes from Ki-Kongo, a Bantu language spoken in west central Africa, meaning 'gravity." What this means in practical terms relating to Muldrow's albums is that the music will have you floating in air with an esoteric spirituality to its compositions, only to have the bass and the drums bring you back to earth with the funk and the hip hop. In the past volumes of this series, the interpretations of the music were left to be a bit more abstract, but with VWETO III, the purpose of the album is a bit more direct and tangible with its directive. Given the past year-plus that we've all been through, Muldrow issued this statement: "VWETO III is intended for movement. It's to be played when you birth yourself back outside after a long introspective period to get the things you need. It intends for you to be your own superhero and wants to be your theme for power." With that knowledge, it's hard to then listen to the album at home, on headphones. So if you have to listen to it on headphones, go for a walk and let the sun shine down upon you and soak in the world, or put it on in your car and roll down the windows and take the long way to wherever you're going so you can really absorb the album as intended. In practical terms, Muldrow is blending hip hop with funk, soul, gospel, electro boogie, and jazz in the way that only she can, the way she's been doing for the past fifteen years. It's filled with undeniable grooves, but also just incredible warmth and passion. Muldrow is able to craft these compositions that will float above you melodically and dance around your head, but she never loses the anchor of the bass and the rhythm to keep you in motion. It's exactly what you want from an instrumental album - it's ambitious and abstract, but it never wanders too far off that you lose the melody or rhythm that will stay with you long after the album is over.
Georgia Anne Muldrow is one of the most unique and talented musicians working today, and she's always giving us different looks, but they are always done with intention and carried through at a high level. For VWETO III, she's given us the perfect soundtrack as we all emerge from our respective cocoons, something to put a pep in our step and a smile on our face as we appreciate where we've been and where we might go from here.
| | |
| --- | --- |
| Title: | Georgia Anne Muldrow - VWETO III |
| Label: | FORESEEN Entertainment |
| Year: | 2021 |
| Rating: | 9/10 |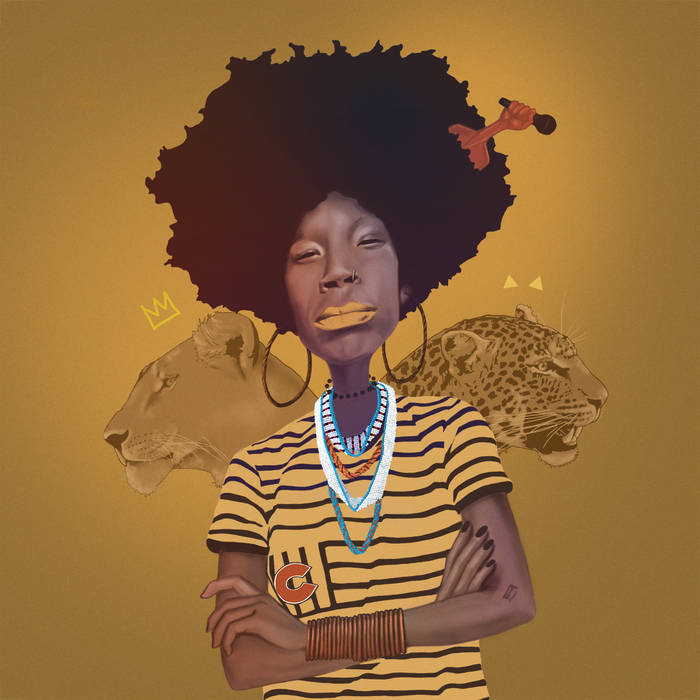 Previous: Marc Rapson - Dark vs Light - The Complete Edition
Next: Ol' Burger Beats - Monologue