Little Simz - No Thank You
Written by Chi Chi Thalken on January 13, 2023
Little Simz is an artist from London who started releasing music at the start of the 2010s, but she has really hit her stride beginning with her third album, released in 2019, Grey Area. She followed that up with another acclaimed album just last year, Sometimes I Might Be Introvert. Now she has surprised everyone by dropping a surprise album at the end of 2022 that might be her best yet, No Thank You.
One of the big energies going into this album is "If it ain't broke, don't fix it." By that I mean that Little Simz is once again working with producer Inflo and vocalist Cleo Sol on No Thank You. This doesn't mean that they are running things back, but building upon what they've accomplished together over the last few years and taking things to the next level. The thing about No Thank You is that it's not a departure or that she has reinvented herself, it's that Simz the best possible version of herself as an artist so far. The orchestral production transitioning to hard hitting jazzy boom bap, transitioning to avantgarde moments – it's all on the table and sequenced smartly to create a magnificent ebb and flow across the album. It's soulful, funky, and adventurous, but more than anything this is about Little Simz the emcee, coming front and center and laying it all out on the table. She's giving you a masterclass as she drops incredibly poetry, gets extremely personal and vulnerable as she discusses her family and her insecurities, but then spins around and starts dropping science about the music industry and what she's learned, the bumps and bruises she's collected along the way, and then she will just start talking trash and putting everyone in their place, leading you to believe that she just might be one of the baddest to ever pick up a mic. On top of all this, she's doing it all with a ton of skill and charisma, and with a great pop sensibility. And this is what takes the album up to this rarified level – the way that Simz packs so much into her verses and the way that Inflo is so inventive with his production and arrangements, and yet they both manage to keep the whole thing really accessible as a pop album. It's just an incredible listen from start to finish.
No Thank You is a continuation of the upward trajectory that Little Simz has been on over the last few years. Everything about it is just taking the incredibly foundation that Simz and Inflo had laid down and then just building some of the best hip hop to come out of 2022 on top of it.
| | |
| --- | --- |
| Title: | Little Simz - No Thank You |
| Label: | Forever Living Originals |
| Year: | 2022 |
| Rating: | 9/10 |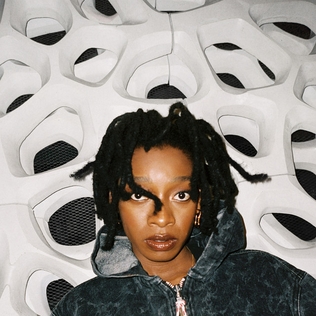 Previous: BlackLiq x Ohbliv - What Will It Take
Next: Heiruspecs - Pretty Random but What Happened to the Heiruspecs