Heiruspecs - Pretty Random but What Happened to the Heiruspecs
Written by Chi Chi Thalken on January 17, 2023
Heiruspecs is a hip hop band that formed in St. Paul back in 1997. There have been some lineup changes over the years, but they still remain together today with Felix and Muad'dib on the mics, Twinkie Jiggles on the bass, dVRG on keyboards, Peter Leggett on drums, and Josh Peterson on guitar. The last we heard from them was in 2017, when they released a twenty-year retrospective collection called 20⁄20. To find their last full-length album, Night Falls, we have to go back to 2014. It's with this in mind that Heiruspecs now deliver their new full-length album with a tongue-in-cheek title, Pretty Random But What Happened to the Heiruspecs?
The great thing about having a group of professional musicians like Heiruspecs is that despite all of the factors that go into a group going on hiatus and trying to come back together, when they finally all get in the same room again and committed to working on a new project, everything falls in line pretty quickly. The songwriting is there, the arrangements are there, and most importantly, the chemistry is there. Over the course of twelve songs, we are getting some great funk, soul, rock, and jazz all folded into the hip hop of Heiruspecs. And while they are all talented musicians in their own rights, what really makes this album work is how they all fit together like Voltron and focus on the bigger sound of the group. Out front, Felix and Muad'dib are weaving melodic rhymes that feel often feel playful, but often deal with a lot of grown shit, whether it be breaking down how expensive and stressful it is to be broke, or interrogating the racial and economic politics of the Twin Cities. Whatever it is, though, you can be sure that these two are making their points with a lot of care and passion, folded in with some really technical flows, bars for days, and hooks that will stay in your head. This is all to say that this is exactly what you want as a return to form from a bunch of veteran musicians like Heiruspecs.
It's been a few years, but Pretty Random But What Happened to the Heiruspecs? picks up right where they left off like Night Falls came out just last year. It's incredibly solid, full of great musicianship, thoughtful lyricism, and plenty of funk, delivered by a group that just feels great when they are playing together.
| | |
| --- | --- |
| Title: | Heiruspecs - Pretty Random But What Happened to the Heiruspecs |
| Label: | S/R |
| Year: | 2022 |
| Rating: | 8/10 |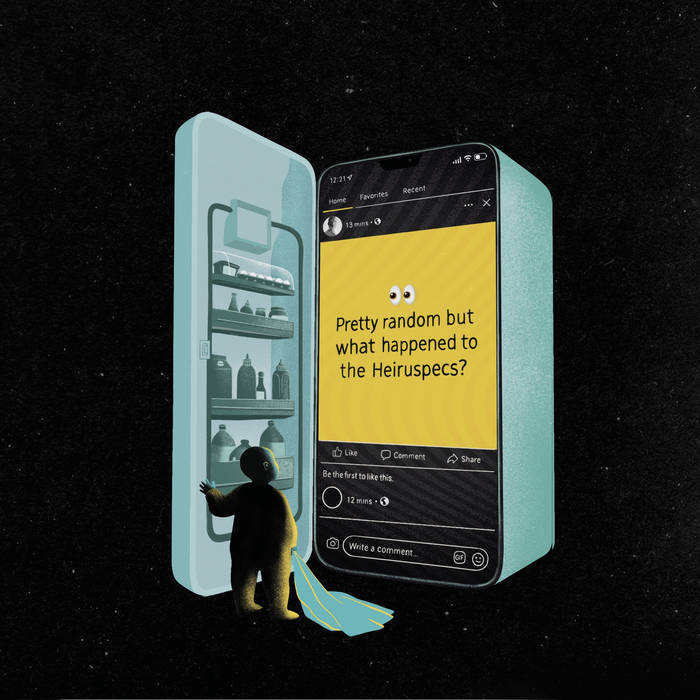 Previous: Little Simz - No Thank You
Next: Davis - Plum Whisky