Kuna Maze - My Fish Is Burning
Written by Chi Chi Thalken on October 7, 2021
Kuna Maze is a producer from Lyon, France, now based in Brussels. He periodically teams up with producer Nikitch, but he's also been steady working as a solo artist for about the last five years. His most recent solo release came in August of last year, when he dropped Backward EP. Now he's back with a new EP, My Fish is Burning.
Sometimes EPs can feel like filler material, an obvious attempt to get listeners' attention before the more substantial release. Other times, you get EPs that are so substantial in terms of the music itself, you don't really notice the length because everything is so engaging and inspired it stands up on its own. That's what is happening with My Fish is Burning. The title of the EP is taken from a radio interview done by the legendary Detroit house deejay Moodymann, in which he paused mid-interview to say, "Hold on I gotta go, my fish is burning." This phrase stuck with Kuna Maze, who just loved the idea of Moodymann cooking dinner at the same time he scheduled a phone interview. In his relatively young career, Kuna Maze has taken his music in several different directions, but on this particular project Maze is mostly working in a broken beat style, drawing on influences like Afronaut, AtJazz, and Azymuth. To help him realize this dance-meets-jazz sound, Kuna Maze enlisted the help of Belgian keyboardist Dorian Dumont, best known for his work in groups like ECHT! and the Dario Congedo Trio. Dumont gives the EP that extra push over the top, with a light touch to the keys and a great sense of melody that just feels like he's dancing to the groove as he's playing. Across the EP, what really holds everything together and makes the project feel substantial is that Kuna Maze really understands how to build these different dance/jazz tracks in a way that keeps the momentum going, keeps you dancing, and keeps your ears perked with each new musical idea that gets folded in. Not only does he do a great job within each track, he also does a great job of providing a lot of subtle variety from track to track, putting different styles of dance music in conversation with each other.
My Fish is Burning might not look like much on paper, but in practice it's a very fulfilling and ambitious release from Kuna Maze. He continues to branch out into different styles of music, really getting into the weeds of subgenres of dance music, but never losing sight of the fact that most people just want something with a catchy melody that they can dance to.
| | |
| --- | --- |
| Title: | Kuna Maze - My Fish is Burning |
| Label: | Tru Thoughts |
| Year: | 2021 |
| Rating: | 8/10 |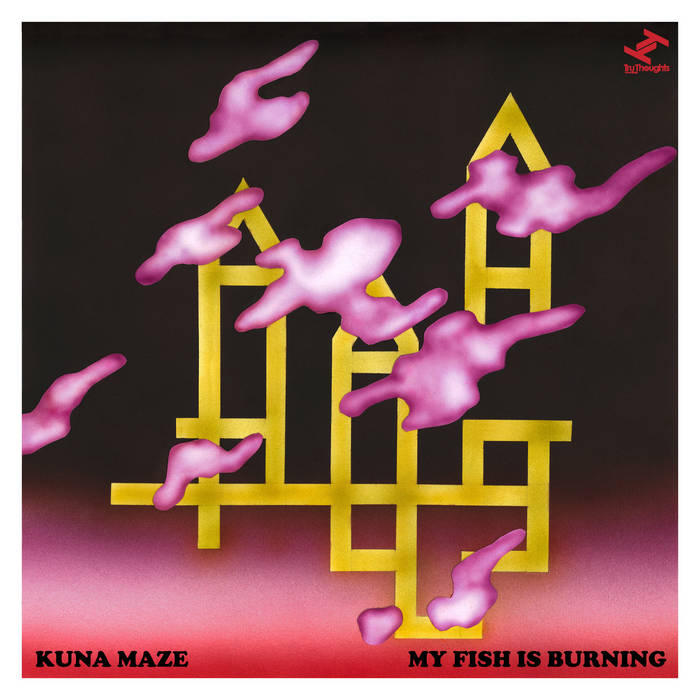 Previous: Silas Short - Drawing
Next: DJ Nu-Mark - Run for Cover