DJ Nu-Mark - Run for Cover
Written by Chi Chi Thalken on October 8, 2021
DJ Nu-Mark is the legendary Los Angeles deejay and producer, best known for his work as part of Jurassic 5. Over the years, he's worked with everyone from J-Live to Lonely Island. Most recently, he collaborated with Slimkid3 and Austin Antoine as TRDMRK, releasing their debut EP in 2019. Now Nu-Mark is back with a fun new project, Run for Cover.
A quick glance at the title of the album and the track listing will let you know that this is a covers EP. Now, the nature of sample-based production and drum machines have made it so that straight up hip hop covers don't happen that often. On the other side of things, when non-hip hop acts cover hip hop songs, there is often a level of novelty that is hard to avoid. When things are done just right, however, such as Brownout's Fear of a Brown Planet or El Michels Affair's Enter the 37th Chamber, you can hit that sweet spot where you're clearly paying homage and also reinterpreting in an interesting way. On Run for Cover, DJ Nu-Mark is picking some interesting collaborators and source material, and for the most part it works really well. Some of the most successful tracks include his collaboration with Amsterdam producer Full Crate on "Pass the Courvoisier," which reimagines the music this mix of Italian folk music and Southern funk, or his collaboration with L.A.'s Jungle Fire on "Ain't No Fun (If the Homies Can't Have None)" which explores the cumbia possibilities of the original groove. My favorite two tracks close out the EP, which are his collaboration with Australian funk band The Traffic on "Hot in Herre," and his collaboration with Bacao Rhythm & Steel Band on "Everybody Everybody." "Hot in Herre" reminds me of how good the groove is on the original production and how danceable it is and then elevates it by letting the sax lead the melody. "Everybody Everybody" was already an early '90s dance classic from Black Box, and Bacao Rhythm & Steel Band have already made their bread and butter on reinterpreting songs like this, so it should be no surprise that this song absolutely slaps. Not everything works on this level, however. Nu-Mark's reinterpretation of "Bigger Than Hip Hop" just shows that you really need the intelligent rhymes and charisma of Dead Prez on the mics to liven up an instrumental track that doesn't go anywhere after you establish the initial groove. The biggest swing and a miss, though, is the inclusion of "Break Your Neck," done with Manchester producer Danny Drive Thru. They make the decision to cover the lyrics with a voice generator software, and it just dooms the track to novelty status. That said, these missteps are pretty minor, and they are pretty easy to overlook when the rest of the project bumps as hard as it does.
It's not perfect, but there are more successes than not on Run For Cover. DJ Nu-Mark picks a wide array of interesting collaborators, and you get some unique takes on some hip hop classics that will make you look at the production in a new light.
| | |
| --- | --- |
| Title: | DJ Nu-Mark - Run for Cover |
| Label: | Hot Plate Records |
| Year: | 2021 |
| Rating: | 8/10 |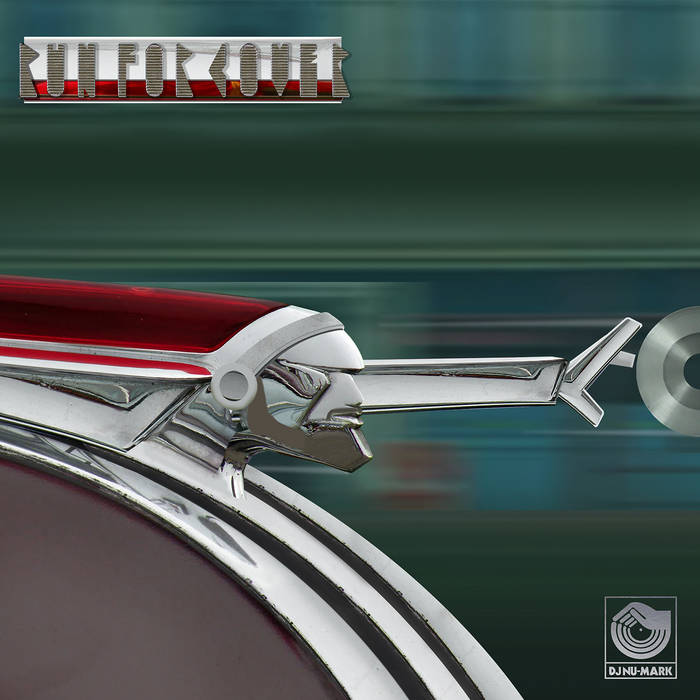 Previous: Kuna Maze - My Fish Is Burning
Next: Spoken Nerd & Juan Cosby - GRAPES