Kid Abstrakt & Leo Low Pass - Still Dreaming
Written by Chi Chi Thalken on May 10, 2023
Kid Abstrakt is a Los Angeles artist who initially got his start as part of the group Revolutionary Rhythm over a decade ago, but he struck out as a solo artist with the release of his first album, Daydreaming, in 2017. He took a big step forward in 2020 when he teamed up with Polish producer Emapea to release the album Jazzy Vibes. His most recent release came last year when he gave the EP Higher Vibration. Now, he teams up with Dutch producer Leo Low Pass to release his latest album, Still Dreaming.
Leo Low Pass is a producer from Amsterdam who has been releasing music for about the past five years. One listen to Still Dreaming, and you can see why Kid Abstrakt would want to work with him – Low Pass has the jazzy boom bap beats for days. If you've been following Abstrakt's career, you know that's his bread and butter, and the chemistry between these two is apparent from the jump as a result. Kid Abstrakt is very clearly feeling these beats, and that puts him in his comfort zone, where he can just lay back in the pocket and start to spit all of these rhymes about his personal life. The real gem of the album comes from when he explores his Brazilian roots on "Sempre Sonhando," which does a great job of bringing together some bossa nova rhythms with the boom bap, which then encourages Abtrakt to wax sentimental about his parents. There are plenty of friends along for the ride, as well, with Predominance, Phoniks, vsteeze, Kamau, Awon, Rain Bisou, and Hvmble all dropping by to have a little fun and spice things up. It's all a lot of fun, with plenty of hooks that will stick with you, and music that just feels good and familiar. It's the type of album that is going to sound great all summer long, whether you're driving around, hanging out at a cookout, or throwing a dance party.
Sometimes an album is really easy to listen to, because everything just clicks into place and the chemistry and the songwriting and the production just all line up. Still Dreaming is one of those albums that feels familiar the first time you listen to it, and it's got such great grooves and hooks and just good vibes all around that you'll keep coming back to it all summer long.
| | |
| --- | --- |
| Title: | Kid Abstrakt & Leo Low Pass - Still Dreaming |
| Label: | Melting Pot Music |
| Year: | 2023 |
| Rating: | 8/10 |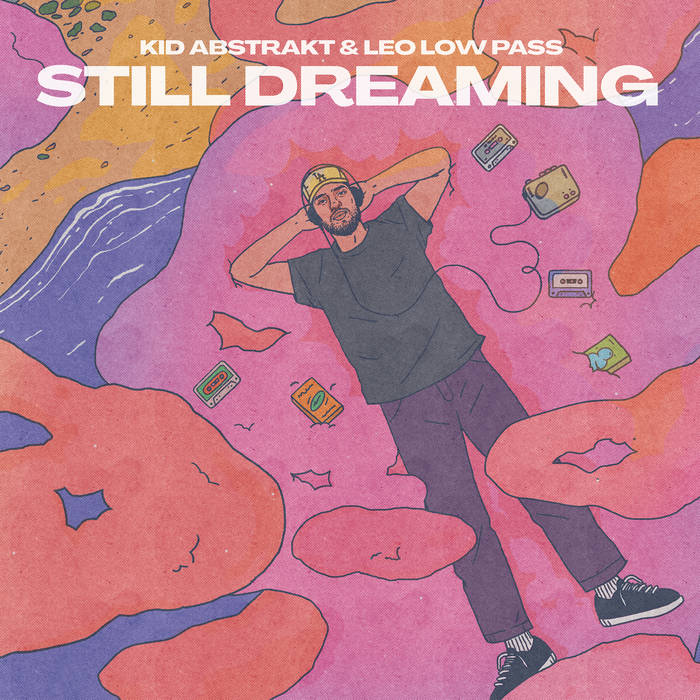 Previous: Homage CVG - End of Eternity
Next: K.Raydio - Metamorphosis