Kendra Morris - Babble
Written by Chi Chi Thalken on March 7, 2023
Kendra Morris is an artist based in New York City. After some initial success with the release of her first two albums, Banshee and Mockingbird, released in the early 2010s, Morris found herself in a bit of career purgatory for the next few years. There were good things, such as her collaborations with Czarface, and some key syncs on shows like Ray Donovan, but she lacked label support and had trouble getting her own projects off the ground. During this time period, though, the one thing that she was able to push through was a self-released EP called Babble, which came out in 2016. Now that Morris has found a new label in Karma Chief and returned to the spotlight with last year's excellent full-length album, Nine Lives, she has now revisited Babble to give it the proper release it deserved.
This version of Babble is expanding upon the original version that was a fan favorite when it was originally released, giving us three bonus tracks and new artwork and vinyl, making the whole project feel like thoughtful, official artistic statement that it is. The three songs, "Playing Games," "Dial Back," and "Ride On," all fit naturally alongside the original seven tracks, and if you didn't know any better, you'd just assume that they had always been a part of the original release, the flow is just that natural. Now, if you haven't spent any time with the previous version of Babble, or if you're just not familiar with Morris, there are a couple of things of note about this release. One is that Morris demonstrates once again a great ability to craft these songs that close the gap between retro-soul and more modern soul with a hip hop edge to the production. Another is that while Morris has a great soulful rasp to her voice and the ability to bring the house down with some big moments, this particular project is more about the subtleties and intimate moments. This is turn leads her to be more clever with her melodic arrangements, and she comes through with some really nice hooks that will stick in your head for days. Finally, with that intimate musical style also comes some of Morris's most personal lyricism, making this project a moment to connect with her music on a really deep emotional level.
After the great reception for Nine Lives last year, it's nice to see Morris return to a project that not only meant a lot to her die-hard fans that stuck with her through everything, but clearly meant a lot to herself. The additional songs and artwork and vinyl are all wonderful, and now everyone can give this project the attention that it deserves.
| | |
| --- | --- |
| Title: | Kendra Morris - Babble |
| Label: | Karma Chief |
| Year: | 2023 |
| Rating: | 9/10 |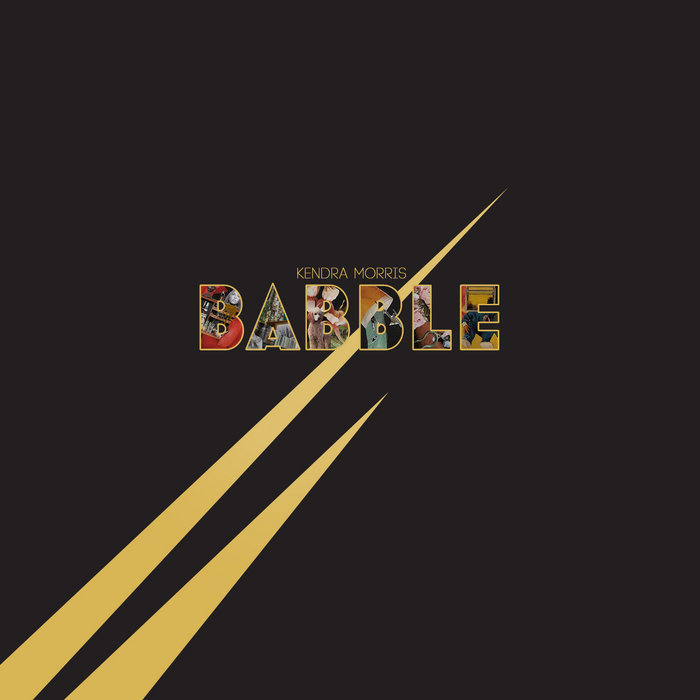 Previous: Ray Lozano - Pairing Mode
Next: Hellsent & Batsauce - JIMI FLOSS