Kaidi Tatham - An Insight to All Minds
Written by Chi Chi Thalken on April 27, 2021
Kaidi Tatham is a British musician who has had a long and storied career, helping to craft the Broken Beat sound when he was part of Bugz in the Attic. Since that time, he's continued to blur the worlds of jazz, R&B, hip hop, and dance music as solo artist, session musician, and producer/collaborator. His most recent release was an EP with soul singer Andrew Ashong called Sankofa Season. Now he's back with a full-length solo album, An Insight to All Minds.
When you're dealing with an artist like Tatham, it feels ridiculous to say that this album is more of what you'd expect from him, only because we've come to expect so much from him over the years, and he's kept working at such a high level this whole time. Over the course of the album, Tatham is giving you incredibly high musicianship as he continues to blue the lines between genres, playing all the instruments and writing and production (with the exception of a couple of guest spots). There are times where Tatham might lean in a certain direction, such as the hip hop collaboration with Mongo Man on "Carry," or the soul of "Chungo," with Uhmeer, but most of the time Tatham blends everything together, maybe taking some progressive dance or hip hop beats and laying down some uptempo jazz grooves on top of them, or taking a more classic jazz song and infusing it with some funk, soul, or hip hop. He's also pushing things by taking this "no rules" approach and expanding it to include unusual time signatures, so now you're getting what could be some more typical jazz/funk, but now it's coming at in 5⁄4 or 9⁄4, which then forces you to listen with active ears as your brain tries to process why these grooves feel different and unpredictable. It's an incredibly well-crafted album that you would come to expect from Tatham, but only because he's so consistently raised the bar for himself and others for decades now.
Kaidi Tatham is one of the most underrated musicians of his generation, but those that know will continue to sing his praises, because after all he's given us over the years, he's still delivering challenging, innovative, and enjoyable music like is found on An Insight to All Minds. The compositions are incredibly complex, but it's also deeply soulful and fun to listen to.
| | |
| --- | --- |
| Title: | Kaidi Tatham - An Insight To All Minds |
| Label: | First Word |
| Year: | 2021 |
| Rating: | 9/10 |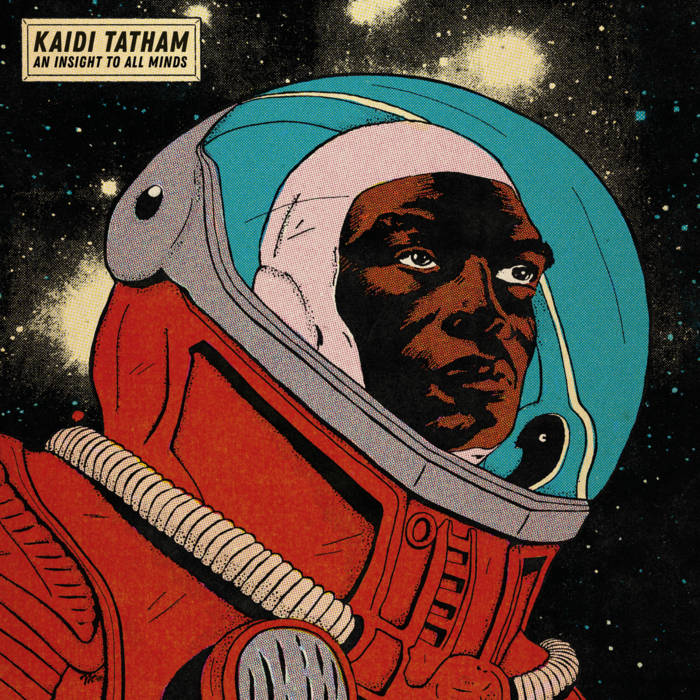 Previous: Yaya Bey - The Things I Can't Take With Me
Next: Batsauce - Wolf's Clothing