Justo x Uncle Fester x DK - Where There's Smoke
Written by Chi Chi Thalken on May 26, 2023
DJ Uncle Fester is a legendary deejay/producer from Halifax, and a founding member of the Backburner collective. His career goes back over two decades, but recently he's given us projects with Ambeez, Allah Preme, and Aquakulture, just to name a few. Always working on something new, he's turned right back around to work with producer DK and emcee Justo to give us a new album, Where There's Smoke.
Justo is an emcee from Brooklyn, best known for his collaborations with producer Maticulous. DK is a producer that is also from Halifax who had a breakthrough moment last year when he released a full-length album with Ghettosocks, Listen to the Masters. It might not be the most obvious pairing on paper, but when you listen to Where There's Smoke, it all sounds incredibly natural, like these three have been recording together for years. The album is sequenced in such a way that DK and Fester trade off beats, but you wouldn't necessarily notice unless you have an ear finely tuned to Fester's production nuances. Otherwise, you're probably just going to notice that all of the tracks bump, with a nod towards that classic East Coast boom bap and good flow with nice variety across the album from start to finish. On the mic, Justo is delivering his words with a clear and direct flow, hitting you with a lot of charisma and confidence along the way. He's also giving you a good mix of wordplay, trash talk, and personal narrative, especially with a nod towards the stresses of the past few years that we've all lived through. Add on top of that some guest appearances from Poe Mack, Jay Royale, and Ghettosocks, along with a Sean 1 remix, and you've got yourself a really solid and well-rounded album.
Where There's Smoke is the type of album that immediately feels familiar, because you've got three artists with a lot of skill and chemistry coming together to deliver an album in a time-tested style, and it just works really well. Justo, DK, and DJ Uncle Fester all put in the work to give us an album that feels effortless.
| | |
| --- | --- |
| Title: | Justo x Uncle Fester x DK - Where There's Smoke |
| Label: | S/R |
| Year: | 2023 |
| Rating: | 8/10 |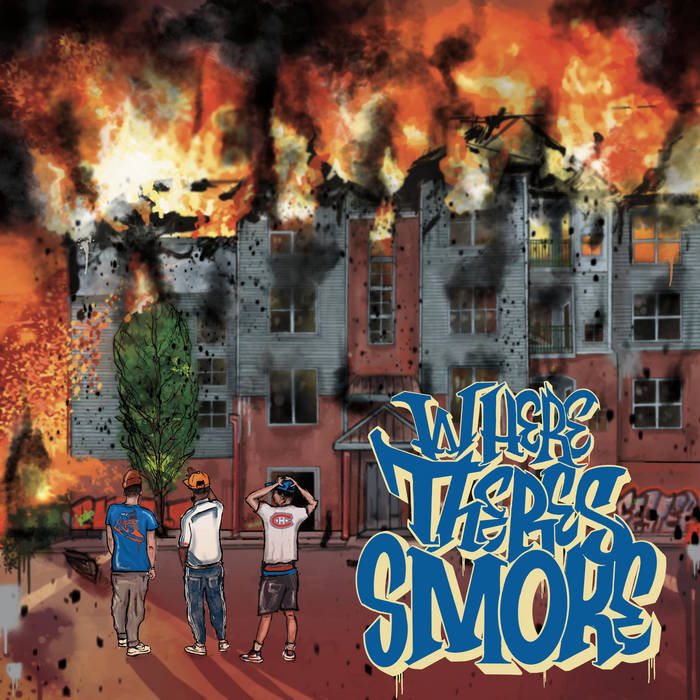 Previous: Moka Only - If and Of Itself
Next: Goodge - Echoes of Yesterday