Moka Only - If and Of Itself
Written by Chi Chi Thalken on May 25, 2023
Moka Only is a Vancouver artist who has been putting out music steadily since the mid '90s. Few artists can even come close to his consistency and his prolific output. Most recently, we heard from him back in December, when he dropped his annual Martian XMAS album. Now he's back with some summer jams with In and Of Itself.
For the vast majority of his career, Moka Only has stuck to what he knows best, which is some East Coast jazzy boom bap. There have been plenty of minor variations over the years from project to project, but he's never abandoned the style completely for anything else. The good news there is that he's really good at what he does, and at this point in his career, people come to Moka Only to hear a Moka Only album. All they want is for the quality to be high and for Moka to sound engaged and inspired. To that end, Moka sounds like he's having a good time with In and Of Itself, just falling right into the nice pockets of his own beats and laying down some playful rhymes in his laid back and smooth delivery. The beats are nice and warm and just put you at ease, and Moka has plenty of charisma and wordplay to keep you engaged across the album. There's a good variety from track to track, and the whole thing is sequenced well to keep the flow and the vibes going from start to finish. It's exactly what you want from an album like this, with a veteran emcee/producer like Moka Only just having a good time doing what he loves.
In and Of Itself is the latest in a long line of solid Moka Only albums. At this point in his career, he knows what he's about, and so do his fans, and he delivers quality products. This album is no exception.
| | |
| --- | --- |
| Title: | Moka Only - If and Of Itself |
| Label: | URBNET |
| Year: | 2023 |
| Rating: | 8/10 |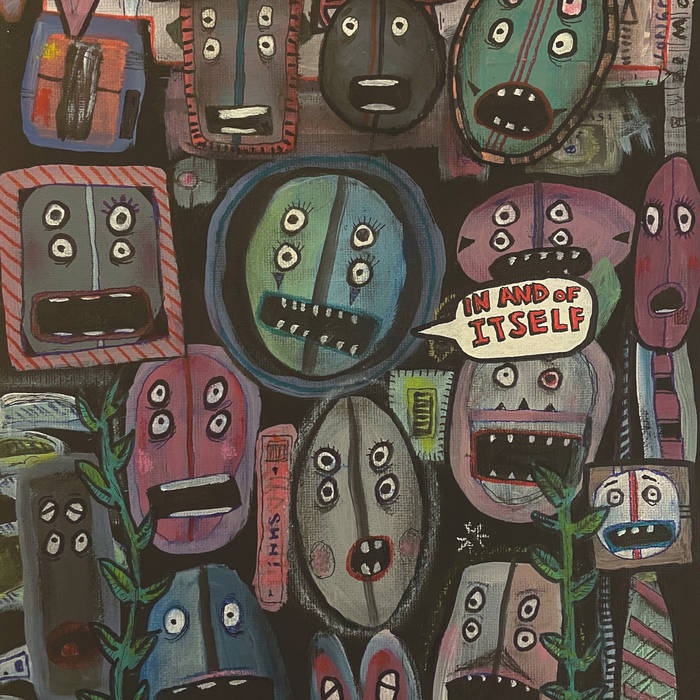 Previous: s.al - the butterfly effect
Next: Justo x Uncle Fester x DK - Where There's Smoke