John Carroll Kirby - Septet
Written by Chi Chi Thalken on June 30, 2021
John Carroll Kirby is a pianist/composer/arranger from Los Angeles that has been working behind the scenes for years, collaborating with everyone form Shabazz Palaces to Blood Orange to Solange. He made his debut on Stones Throw last year with his full-length solo album, My Garden. He's dropped a few singles since then, but now he's back with the proper follow up, Septet.
For Septet, Kirby is playing keys, but then he enlists the help of Tracy Wannomae and Logan Horne on woodwinds, Nick Mancini on vibraphone, John Paul Maramba on bass, David Leach on percussion, and Deantoni Parks on drums. To make this album, Kirby takes us back the late '70s/early '80s, when smooth jazz and fusion lived side by side, when acts like The Weather Report and Lonnie Liston Smith were blending these silky smooth R&B with jazz virtuosity and experimentation. Kirby assembled a top notch crew to go on this journey with him, where Parks is able to give this album the funk it needs without disrupting things by playing outside the composition. Instead, he keeps his drumming crisp, sharp, and understated, doing just enough to keep you on your toes the entire time. This allows Maramba and Kirby to fill out the backbone of the compositions on bass and keys, respectively, which then gives the rest of the ensemble all sorts of space to explore and play off of each other. The whole thing comes together to take you on this really great journey full of warm grooves, smart arrangements, and just top notch musicianship from start to bottom.
Septet is a bit of a throwback album, but Kirby is clearly such a student of the era of smooth jazz and fusion that he's able to pull it off without just sounding like an uninspired retread of the past. He writes some really inspired arrangements and brings in just the right players to form a really cohesive group that can pay some respects while also breathing new life into the subgenres.
| | |
| --- | --- |
| Title: | John Carroll Kirby - Septet |
| Label: | Stones Throw |
| Year: | 2021 |
| Rating: | 8/10 |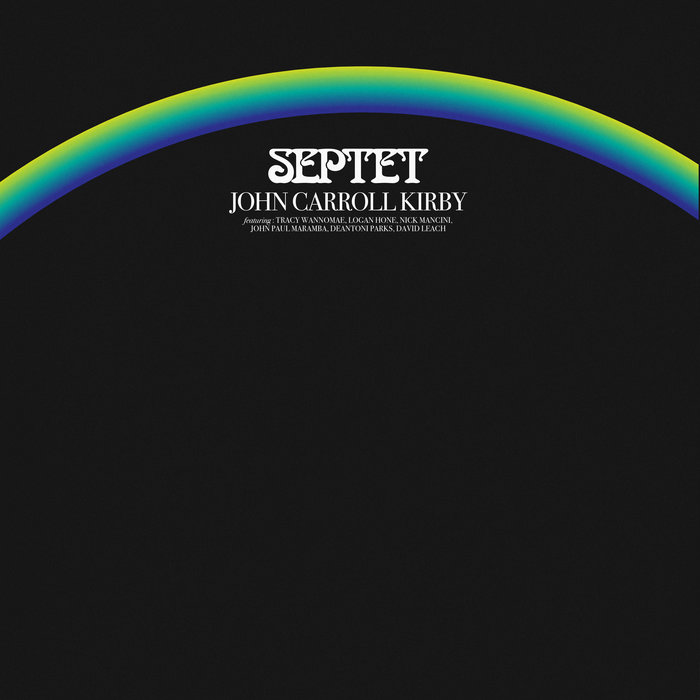 Previous: vHiktor freeze - settle in (chapter 2)
Next: MELONYX - Black Elixir EP