John Carroll Kirby - Cryptozoology: Original Motion Picture Soundtrack
Written by Chi Chi Thalken on August 19, 2021
John Carroll Kirby is a musician from Los Angeles that had been working for years behind the scenes as a session musician, composer, producer, and collaborator before finally releasing his first solo album, Travel, in 2017. Since joining up with Stones Throw in 2020, he's really hit the ground running, releasing four albums so far, with the latest, Septet, coming just the past June. Now he's back with his fifth for Stones Throw, and quite different from the rest, Cryptozoo: Original Motion Picture Soundtrack.
If you've been following Kirby's string of releases, you might expect Cryptozoo to be some sort of jazz-fusion project, and with good reason, considering where his recent output has been. However, that's not all Kirby is and what he has done in the greater scope of his career – there's a lot of different moves to Kibry's larger body of work, including some avant-pop instrumental music. Cryptozoo is an animated fantasy movie by director Dash Shaw, starring Michael Cera and Lake Bell, so it would make sense for Kirby to lean back into this avant-pop direction to score the movie. The score opens with "Luz Mala," built around a few human voices singing the outline of the chord structure before Kirby slowly builds out from there with keyboards and orchestra, giving you a sense of peace and wonder to set the stage for the album. Throughout the course of the album, you're getting a beautiful and gentle approach to the music, as Kirby marries modern classical music with prog rock, jazz, and post rock to create this score that will keep you on your toes, but will always draw you in with its warmth and its subtle approach. I have yet to the see the movie (it's set to hit theaters and on-demand viewing in a couple of days), but the soundtrack absolutely stands up on its own as a beautiful instrumental album that will just get your own imagination churning.
John Carroll Kirby has been on an incredible creative streak over the last two years, and he's still not showing any signs of slowing down. Cryptozoology is a gorgeous soundtrack that pushes the boundaries of genre and paints all sorts of vivid pictures in your head as you work your way through the album.
| | |
| --- | --- |
| Title: | John Carroll Kirby - Cryptozoology: Original Motion Picture Soundtrack |
| Label: | Stones Throw |
| Year: | 2021 |
| Rating: | 8/10 |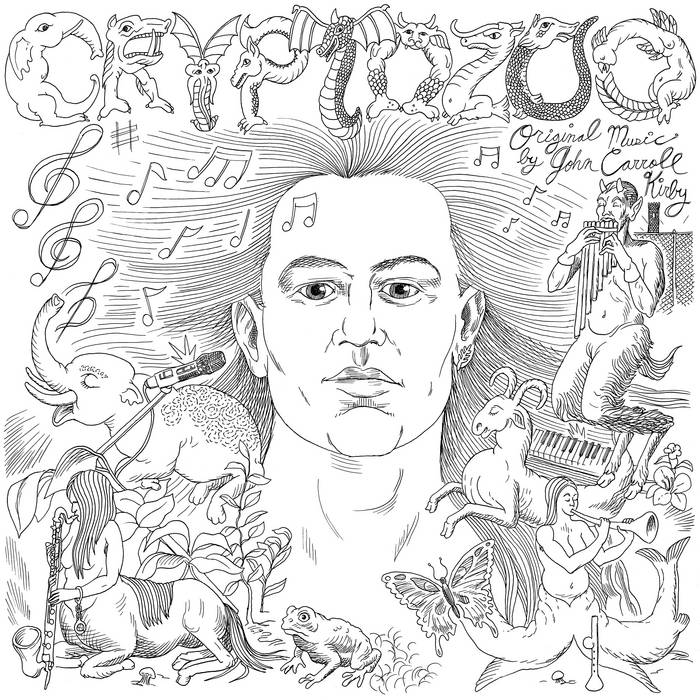 Previous: Aru-2 & Kzyboost - Hot Pants
Next: TekForce - Child of the '80s