Aru-2 & Kzyboost - Hot Pants
Written by Chi Chi Thalken on August 19, 2021
Aru-2 is a producer form Tokyo who has been releasing music since 2013, at different times working with such labels as Hot Record Societe and Fresh Selects. Most recently, he released a beat tape called Lock the Door just this past April. Now he's teamed up with an artist from Osaka, Kzyboost, who is known across Japan for his skills on the talkbox to make an album for Bastard Jazz called Hot Pants.
If you've heard any of Aru-2's previous output, you know he can lay down some solid downtempo instrumental hip hop. In teaming up with Kzyboost, though, his music gets an injection of energy and personality that can sometimes be missing when you've produced as many instrumental beats as Aru-2 has. This isn't to bag on any one particular track from Aru-2, but even the best instrumental producers need to shake it up and step outside of themselves every once in a while to keep things fresh. And that's exactly what Kzyboost does here on Hot Pants. They're not exactly reinventing the electo-boogie sound on this album, but they are having fun cooking up some funky grooves and letting them ride and develop. It's that energy that comes through that just feels like these two are having fun making music together that makes the album worth listening to. These two are feeding off of each other and just having a good time, and it comes through with the music and makes for an enjoyable album.
Hot Pants isn't anything too far outside the box, but when you have a veteran producer like Aru-2 find a collaborator like Kzyboost that can come in and bring new life to his music and push him in a different direction than a lot of his previous projects, you get a project that is just full of creative and entertaining electro-boogie.
| | |
| --- | --- |
| Title: | Aru-2 & Kzyboost - Hot Pants |
| Label: | Bastard Jazz |
| Year: | 2021 |
| Rating: | 8/10 |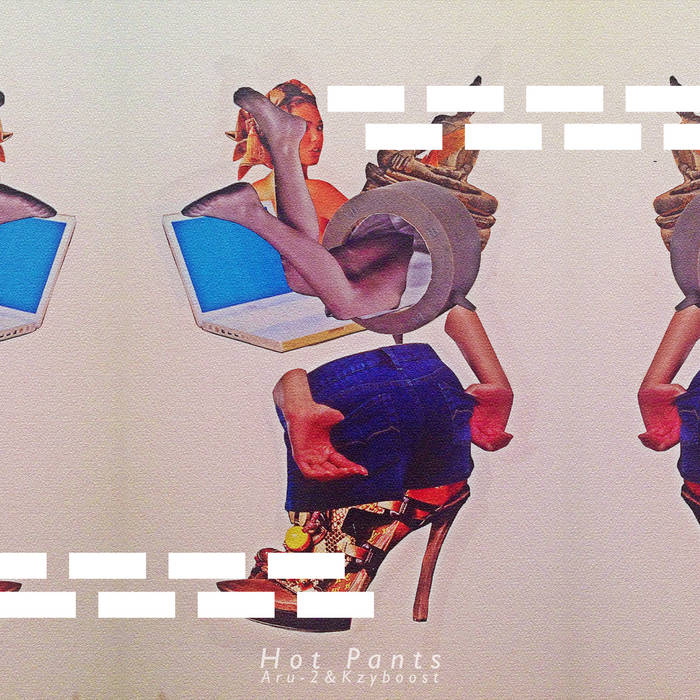 Previous: Air Credits - Believe That You're Here
Next: John Carroll Kirby - Cryptozoology: Original Motion Picture Soundtrack