Jack Vaul - StarHeartSkull
Written by Chi Chi Thalken on August 13, 2020
Jack Vaul is an emcee from Adelaide, Australia. Just this past March and April, we got a pair of EPs from Vaul's project Lowlight Plains, a collaboration with producer Wakemare. Now Vaul is back with a solo project, StarHeartSkull.
For StarHeartSkull, the majority of the tracks are being produced by Bastian Bucks, along with a couple more tracks produced by Dansonn Beats, Nonjuror, and evilkuff. While Lowlight Plains often ventured into an aggressive industrial style of hip hop, things are a bit more straightforward in the hip hop vein on this project. Don't get me wrong, there's still a dark overcurrent to the project, it's just more of an introspective and cooled down feeling for the majority of the time on this release. Now, when I say that this is a dark project, I should clarify that while Vaul is opening up and confronting a lot of his demons over the course of these seven songs, it's not always doom and gloom on StarHeartSkull. If anything, this project is really more about acknowledging these moments of depression, self-doubt, and anything else that might become a personal or emotional obstacle, and working your way through it so that you can get to the other side. It should also be mentioned that Vaul is a talented emcee, and he does a good job of bringing some vocal dexterity to his rhymes while never losing focus of clearly communicating the message within his lyrics. It's definitely an EP that you'll want to listen to in an intimate setting, so that you can really listen intently and soak in the music and the message that Vaul is laying down.
I don't always go for the darker music, but when I do I like it to still be musical and to have thoughtful and purposeful lyricism. That's exactly what Jack Vaul is delivering with StarHeartSkull.
| | |
| --- | --- |
| Title: | Jack Vaul - StarHeartSkull |
| Label: | S/R |
| Year: | 2020 |
| Rating: | 8/10 |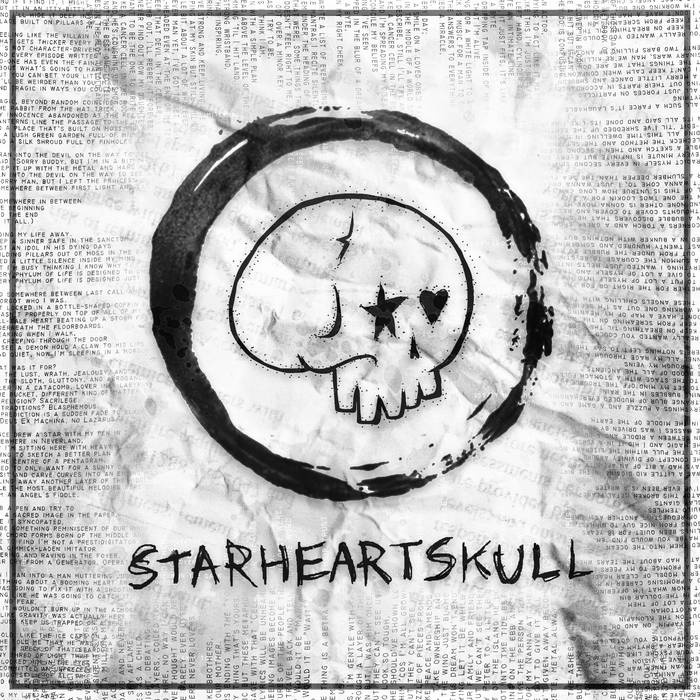 Previous: RUMTUM - Mirage
Next: Bryony Jarman-Pinto - Fish Factory Sessions EP