Bryony Jarman-Pinto - Fish Factory Sessions EP
Written by Chi Chi Thalken on August 13, 2020
Last summer, London artist Bryony Jarman-Pinto released her debut album, Cage and Aviary, which was an incredibly strong effort that established her as a premier jazz and R&B vocalist. Following the release of that album, Jarman-Pinto was invited to play an "as-live" session at the Fish Factory Studios in London. This performance is now captured on the Fish Factory Sessions EP.
The Fish Factory Studios were built in London about twenty years ago by Italian jazz drummer Antonio Feola, which provides the ideal setting for Jarman-Pinto and company to record, where they are able to capture the live energy without losing any fidelity. For the sessions, Jarman-Pinto brings with her Alley Lloyd on bass and guitar and backing vocals, Vanessa Rani Chutturghoon on percussion and backing vocals, Dwayne Kilvington aka Wonky Logic on Rhodes, and Matthew Davies on drums. And let me tell you, this band can cook. They are incredibly tight, and they make Jarman-Pinto's compositions come to life in really exciting ways. Nothing is too flashy or overstated, and they aren't overshadowing the brilliant vocals of Jarman-Pinto, but it's hard not to notice what incredible musicians they all are and just how astonishingly well they play together. Of course, none of this would matter if we didn't have some excellent source material in the first place, and picking five songs off of Cage and Aviary is an excellent place to start, because Jarman-Pinto and her favorite collaborator, Werkha, built that foundation over the course of a few years leading up to the release of that album, making sure it was as strong as it could be. If anything, this EP serves as a great stand-in for the fact that we can't have live music right now. It's a shame, because if this EP is any indication, Jarman-Pinto and band would be absolutely crushing it on the tour circuit right now.
Bryony Jarman-Pinto is an excellent vocalist and songwriter, and now we know that she's an excellent live performer as well, and that she's got a killer group backing her up. Fish Factory Sessions EP is a great companion piece to Cage and Aviary, and hopefully this will hold the place until live music can go back to normal.
| | |
| --- | --- |
| Title: | Bryony Jarman-Pinto - Fish Factory Sessions EP |
| Label: | Tru Thoughts |
| Year: | 2020 |
| Rating: | 9/10 |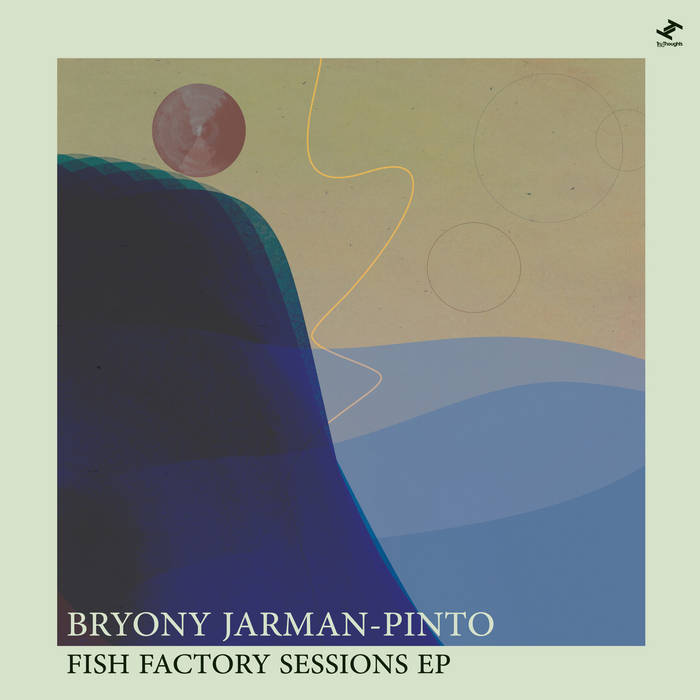 Previous: Jack Vaul - StarHeartSkull
Next: Kuna Maze - Backward EP