Harrison - Birds, Bees, The Clouds & The Trees
Written by Chi Chi Thalken on May 2, 2023
Harrison is an artist from Toronto who has been releasing music for over a decade now. In that time, he has worked with artists like Ryan Hemsworth, iaamSaam, and Talvi. His last album, Apricity, came out in 2018, but over the last year or so he's been teasing us with new singles. Now the wait is finally over with the release of his latest full-length album, Birds, Bees, The Clouds & The Trees.
A few years back, Harrison committed himself to learning the keyboards on a higher level, and now combining that with his already excellent production skills, we get a really reinvigorated Harrison on Birds, Bees, The Clouds & The Trees. It's not that anything is drastically different from his previous output, it's just that it has all been taken up a notch. Harrison is working in that sweet spot where jazz, R&B, and hip hop all combine into some really warm and laid back grooves, reminding you just enough of the Soulquarian era while also making it all his own and modern-sounding. On the album, Harrison is bringing in a few guests, including TOBi, Guilty Simpson, Kadhja Bonet, and Nanna.B, who all come in at just the right moment and they all bring something different to the table to expand the sound of the album, whether it be hard rhymes in a booming low voice or tender sung vocals in a higher register. While the tracks with vocals are easily accessible, Harrison really shines on the instrumental tracks as well, where he shows a real knack for writing melodies that will really stick with you and structuring the songs so that you really go on an emotional journey with Harrison over the course of the album.
Birds, Bees, The Clouds & The Trees is a major step forward for Harrison. He's been at this for a minute, and at a time in his career when a lot of other artists might start to coast, Harrison put in the work to take his music to another level, and we can all be grateful for that effort.
| | |
| --- | --- |
| Title: | Harrison - Birds, Bees, The Clouds & The Trees |
| Label: | Last Gang Records |
| Year: | 2023 |
| Rating: | 8/10 |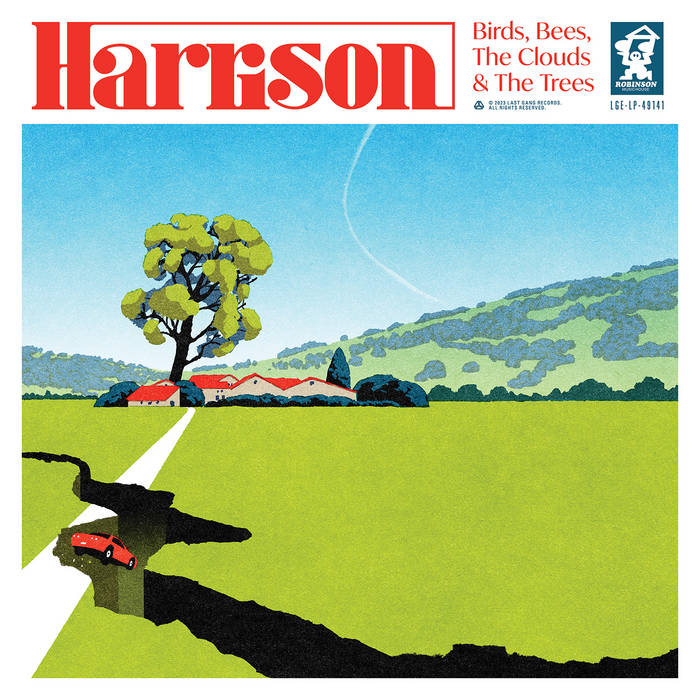 Previous: Lonnie Liston Smith, Adrian Younge, & Ali Shaheed Muhammad JID017
Next: Izo FitzRoy - A Good Woman