Ivan Ave - All Season Gear
Written by Chi Chi Thalken on March 13, 2023
Ivan Ave is an artist from Norway who had a breakthrough in the mid-2010s when he signed with Jakarta Records and released a couple of projects with collaborator Fredfades and then a couple more with mndsgn. In 2020, he made the move to Mutual Intentions with the album Double Goodbyes, which also saw him incorporating a lot more '80s R&B and smooth jazz-rock into his sound. That then led fans to wonder where Ivan Ave would go from there. Now the answer is here with his latest full-length album, All Season Gear.
So where did Ivan Ave go with this new album? Well, it takes a couple of tracks to really settle in and get a sense of what the style and sound is, but eventually the answer is that Ave is finding a balance between all of his previous styles and learning to carve out a space for himself where all of these different influences can meld into a unique style. To accomplish this, he's working with mndsgn., Fredfades, Sasac, and Like, as well as handling some of the production on his own, while also bringing in some live instrumentation and backing vocals as well. The resulting sound is one where his hip hop side meets his smoother side, putting you somewhere in the ballpark of when Mac Miller and Thundercat worked together. Ivan Ave has a nice rasp to his voice and he has learned how to transition from his more straightforward rapping to his sung melodic lines really successfully. It's an album that really focuses on everyday life, and the ups and downs that come with that, and Ivan Ave does a great job of moving between the critical to the humorous to the moments where he stops to take in the wonder and beauty of the world. This is all to say that it's an incredibly well-balanced album, as well as being very accessible and just fun to listen to.
All Season Gear is a great evolution of what Ivan Ave did on Double Goodbyes. He shows a lot of growth, found some great musical balance, varied his approach, and he did it all while delivering some great pop-friendly hip hop and R&B.
| | |
| --- | --- |
| Title: | Ivan Ave - All Season Gear |
| Label: | Mutual Intentions |
| Year: | 2023 |
| Rating: | 8/10 |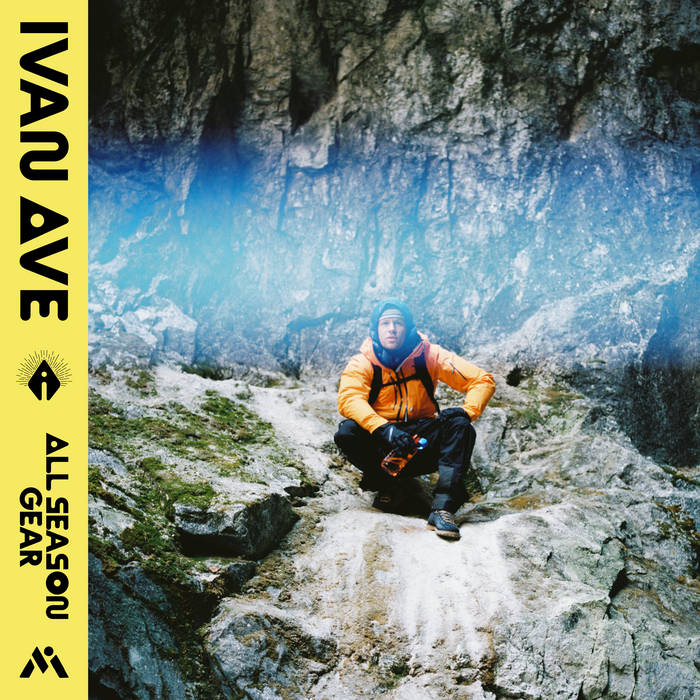 Previous: Gianni Brezzo - Soundscapes Vol. 1 - Music for Harlequins
Next: Magna Carda - Little Trumpet: The Soundtrack