Hectic Zeniths - The Clock King (Deluxe Edition)
Written by Chi Chi Thalken on November 18, 2021
Philly producer Hectic Zeniths first came on our radar back in 2012 when he released his brilliant instrumental self-titled album. Since that time, he's released some beat tapes and other smaller projects, but we were still waiting for that proper follow up to the album. Now the wait is finally over with the arrival of The Clock King (Deluxe Version).
Essentially, since the release of the his self-titled album, Hectic Zeniths has slowly been chipping away at this album, working with a combination of software, vinyl and digital digging, analog synths, and live instrumentation. The overall tone is one that is haunting, yet intoxicating and alluring. It feels just a little eerie, but you want to go in for a closer look anyway. The album is mostly downtempo, but Hectic Zeniths has a deep musical knowledge and understanding of composition, so that each track almost feels like a miniature symphony, slowly building and unfolding with dramatic emotional turns and unexpected elements that will keep you actively listening the entire time. We get a few guest appearances spread out over the course of the album. Blueprint and Illogic join forces on "Lenses," and show what can happen when two emcees really work together to come at a story from different angles and complement each other's storytelling. At the same time, Hectic Zenith shows why he is one of the top producers and composers working today, with some brilliantly placed trumpet and piano lines playing against each other that create this melancholy atmosphere that sets the stage for the storytelling perfectly. On "One in the Same," with Twizzmatic, it's the interplay between piano and synths that create this intimate atmosphere for Twizzmatic to lay down some personal rhymes. On "Regime Changeling," with Truck North, Hectic Zeniths cranks up the energy with heavier drums and an urgent piano line and swirling guitars, which helps to ramp up this intense energy to Truck North's lyricism. When it comes to the final guest appearance, Hectic Zenith takes a more minimal approach on "You Have Art," letting a few key samples do the heavy lifting and creating this forlorn mood while DistantStarr comes on the mic to work through some stuff that has been weighing on him. For all of these compelling tracks working with guest emcees, the real substance of the album comes from Hectic Zenith's work as an instrumental producer, who is just able to channel all of this emotion and creativity into an album that is really musically complex and inventive. He covers a lot of ground in the process, all while making it completely accessible to listeners. The real testament to his abilities as a producer is that when I get to the bonus instrumental versions of the vocal tracks at the end of the album, I don't skip over them or feel like they are missing anything. They stand up on their own one hundred percent.
It took a long time to get here, but Hectic Zeniths made The Clock King (Deluxe Version) worth the wait. It's absolutely gorgeous, musically adventurous, smartly composed, and compelling from start to finish. Hectic Zenith knows that the devil is in the details with instrumental hip hop, and he put in the work to make sure he got all of the details right. This is hands down one of the best instrumental albums of the year.
| | |
| --- | --- |
| Title: | Hectic Zeniths - The Clock King (Deluxe Edition) |
| Label: | S/R |
| Year: | 2021 |
| Rating: | 9/10 |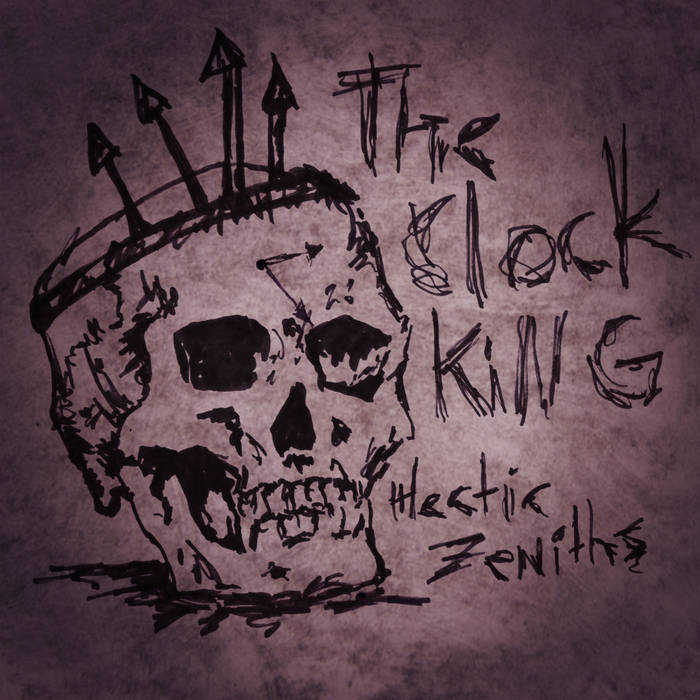 Previous: Reasun - Garden of Gravel
Next: BLKrKRT - Black Rock & Roll