GrandAce - Orbit City EP
Written by Chi Chi Thalken on June 22, 2022
GrandAce is an artist from Cincinnati who has been releasing music since the mid-2010s. He's been busy in 2022, with two EPs already under his belt. Skydeck Suite Collection is his most recent, coming just this past May. Now he's already back for round three, releasing Orbit City EP.
Orbit City was released with the simple explanation from GrandAce, "A vision of the future and the sonics that occupy it. Orbit City is a balancing act between the familiarity and discomfort as one finds a way to exist in the present." What this means in practical terms is that this EP has a very modern sound to it, with GrandAce reaching into his bag and finding just the right production, mixing together this bass and synth-driven style of production that floats in between hip hop, R&B, and house. GrandAce has a great ear for hooks and overall song structure, such that this EP feels familiar upon the first time you listen to it. He also manages to walk the balancing act between making these songs move and being fun to listen to, while also making the EP feel really intimate and personal. It's like you're having a dance party and a great conversation all at once. That's because GrandAce isn't just a great producer, he's also dynamic on the mic, easily moving between rapping and singing, often falling somewhere in between with these melodic rhymes with intricate wordplay and rhythmic patterns. GrandAce doesn't pretend to know exactly what the future holds, but he's managed to make some really thoughtful hip hop as he ponders where we're headed as a society.
Orbit City EP is part of the steady and continued growth of GrandAce as an artist. He doesn't always make the biggest and boldest artistic statements, but he always makes thoughtful, musical, and beautiful choices that build upon the foundation he's already laid down. This is yet another step in the right direction for GrandAce.
| | |
| --- | --- |
| Title: | GrandAce - Orbit City EP |
| Label: | S/R |
| Year: | 2022 |
| Rating: | 8/10 |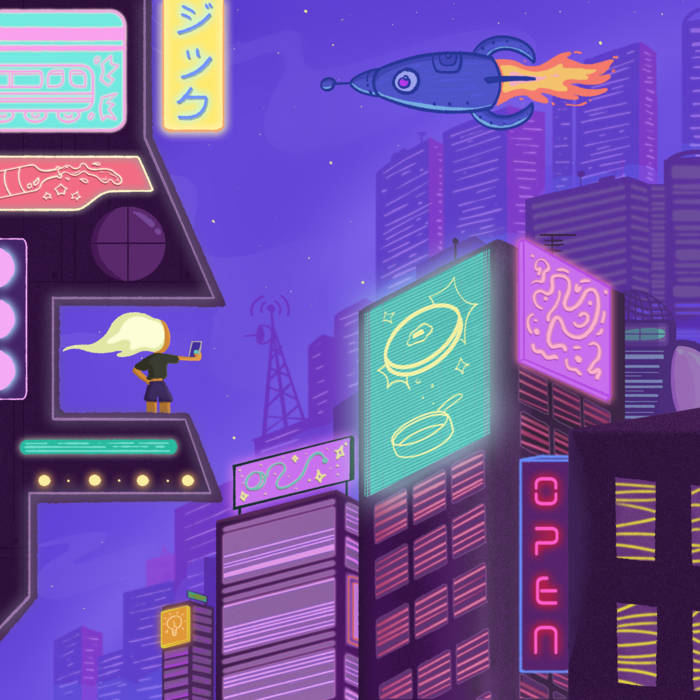 Previous: Guohan - City of the Sun and Moon
Next: Kaidi Tatham - Galaxy