Gianni Brezzo - Tutto Passa
Written by Chi Chi Thalken on May 13, 2022
Gianni Brezzo is the studio project of Cologne-based producer/multi-instrumentalist Marvin Horsch. Horsch has been releasing music for about a decade, but he debuted the Gianni Brezzo alias in 2017 with the release of tak€2. Gianni Brezzo then made their Jakarta debut last year with the release of an EP called The Awakening. Horsch now expands upon that foundation to deliver the first LP for Gianni Brezzo on Jakarta, Tutto Passa.
Tutto Passa was born out of Horsch's desire to connect with his Italian roots, so he started to do a deep dive on Italian composers from the '60s and '70s, such as Piero Umiliani, Stelvio Cipriani, Piero Piccioni and Armando Trovajoli to more recent work by Sven Wunder. As he began to sit down and create the album, of course previous influences also made their way into the album, from everyone like David Axelrod and Dennis Coffey to more contemporary acts like BadBadNotGood and Adrian Younge. When he pulls it all together for this album, we get music that both feels like an homage to this period in modern classical Italian music, but then brought into our current times with influences of soul, hip hop, jazz, and R&B. For the album, despite the fact that Horsch is playing guitar, bass, keys, and percussion, he still needs a lot of help to create the lush soundscape of Tutto Passa, so he brings in additional musicians, including a full horn and string section. When you bring it all together, you get this really warm and rich sound, where Gianni Brezzo walks the line between classical and jazz, but then finds all of these subtle ways to bring it into the 2020s, so we're not just listening to an homage to the past. You're listening to contemporary music informed by the past. As a result, you get an album that feels like a beautiful soundtrack to a warm summer day where you don't have any particular place to go.
Tutto Passa is a gorgeous album that is a lot of fun to get lost in. Gianni Brezzo has given us some interesting projects in the short time they have been releasing music, but none are as grand and soulful and beautiful as this album.
| | |
| --- | --- |
| Title: | Gianni Brezzo - Tutto Passa |
| Label: | Jakarta Records |
| Year: | 2022 |
| Rating: | 8/10 |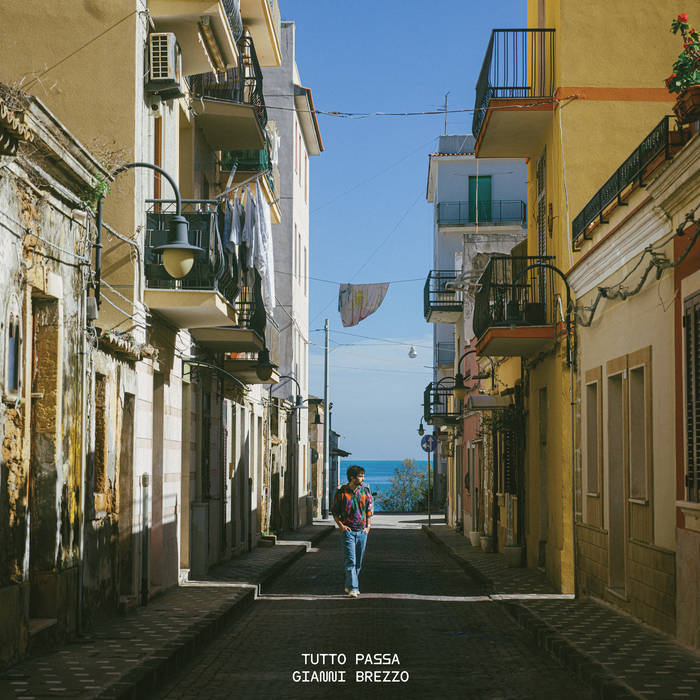 Previous: MC Longshot - The Healing
Next: Allysha Joy - Torn:Tonic