Kiefer - Better Days
Written by Chi Chi Thalken on April 23, 2021
Kiefer is an artist originally from San Diego, but now based in Los Angeles. He first made his name as part of Mndsgn's live band, but over the last four years Kiefer has been establishing his own career as a pianist/producer. He made his debut on Stones Throw in 2018 with the release of the album Happysad. Since that time, he's released two EPs, Bridges and Superbloom. Now he's returned to complete what he's calling a trilogy of EPs with Between Days.
Kiefer is certainly not the first or last artist to explore the combination of jazz and hip hop. Where Kiefer is able to separate himself from the pack is his combination of deep understanding of the musicality of both genres and from this, his beautiful implementation of this knowledge with subtlety and nuance. There is no shortage of instrumental hip hop beats that sample jazz records with no deeper understanding of the source material, and there are plenty of cheesy jazz records out there that seek to "update" their sound by throwing some generic hip hop beats underneath their instrumentation. With Kiefer, you get a demonstration of how to do it right, and Between Days is a great place to start. As you work your way through the first four tracks, Kiefer is slowly building his musical world around him, not showing you anything too flashy as an instrumentalist or a producer, just building soundscapes and easing you into the EP. When you get to the back half of the EP, though, things start to get cooking a little as the compositions get a little more ambitious. He's also bringing in guests like The Kount, 10.4 ROG, Lakey Inspired, and Theo Coker to liven things up, but no one artist ever steals the show, because Kiefer is so careful with his compositions. There's room for instrumental flourishes here and there, but no one is showboating and soloing for minutes at a time. This all culminates in a really creative cover of Roy Ayers' "Everybody Loves the Sunshine," one of the greatest songs ever written, and a foundational hip hop sample over the years. Kiefer is able to take on such a huge song by paying the composition a lot of respect, but finding ways to shift the instrumentation and arrangement and give it new life with an interesting beat, which comes together to find this perfect balance that a cover of such a huge song requires.
Kiefer's career as a solo artist is still fairly young, but he's really shown a lot of maturity and growth in that time. Between Days is a gorgeous EP that will brighten up your day and set your mind at ease.
| | |
| --- | --- |
| Title: | Kiefer - Better Days |
| Label: | Stones Throw |
| Year: | 2021 |
| Rating: | 8/10 |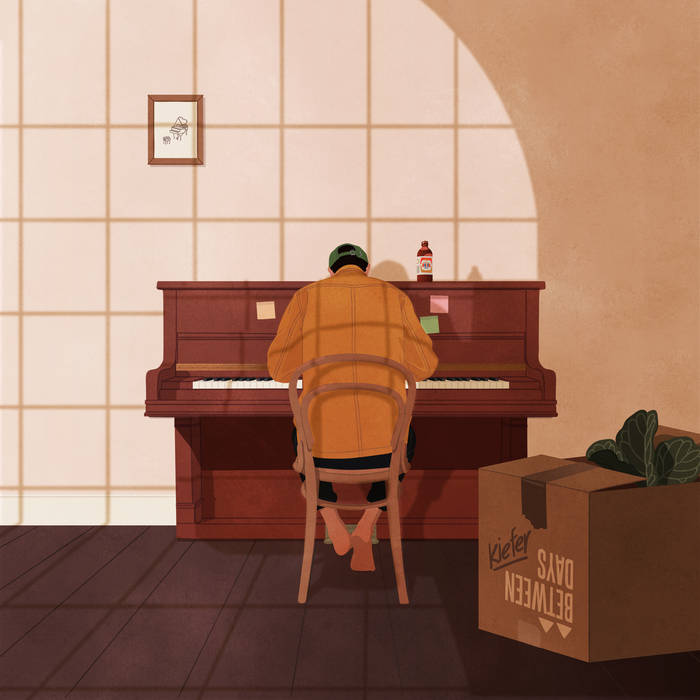 Previous: Gary Bartz, Adrian Younge, & Ali Shaheed Muhammad - JID006
Next: Scuare - Interview - 3-29-21