Operations/Floco Torres - As We Curve
Written by Chi Chi Thalken on July 2, 2021
Akron-based artist Floco Torres is more than a decade deep into his career, and he's been prolific during that time. While it's been two years since his last full-length album, West Hill, he has been keeping busy with a string of singles and one-off collaborations. Now he's back with a new full-length done in collaboration with Akron musician Egan Ammerman, better known as Operations, called As We Curve.
As We Curve is an interesting album in that the collaboration pushes Torres outside of any sort of typical setting you think for a hip hop album, with Operations coming at the project as a pianist/guitarist that might steer a little more in the indie rock direction, though not exclusively. What this means in practice is that the album opens with some beautiful and introspective songs in "Everest" and "Old Days," helped along with the beautiful vocals of Dara Marie, where the production is fairly sparse, and the song is outlined by some gentle piano chords. Things do get cooking on a few tracks, and sometimes that takes you into some interesting places, such as the Antipop-esque "Seen and Heard," built around this enveloping bass line and this minor descending classical piano riff that in turn allows Torres to talk his shit and get abstract with the references. While there is plenty of experimentation on the album, it doesn't always work. Namely, Torres and Operations took a chance on trying to reinterpret Halsey's "HER," which just doesn't quite come together and ends up feeling a little awkward and out on place on the album. The album finishes especially strong, though, with the beautiful neo-soul of "When I Leave You," featuring Emily Josephine, and the new wave-spoken word poetry of "Artificial Sun."
As We Curve isn't perfect, but it's always experimenting and pushing the boundaries of genres and trying to carve out its own niche in this world. Floco Torres and Operations have good chemistry, and they aren't content to just put out another rap album that sounds like all the rest.
| | |
| --- | --- |
| Title: | Operations/Floco Torres - As We Curve |
| Label: | S/R |
| Year: | 2021 |
| Rating: | 8/10 |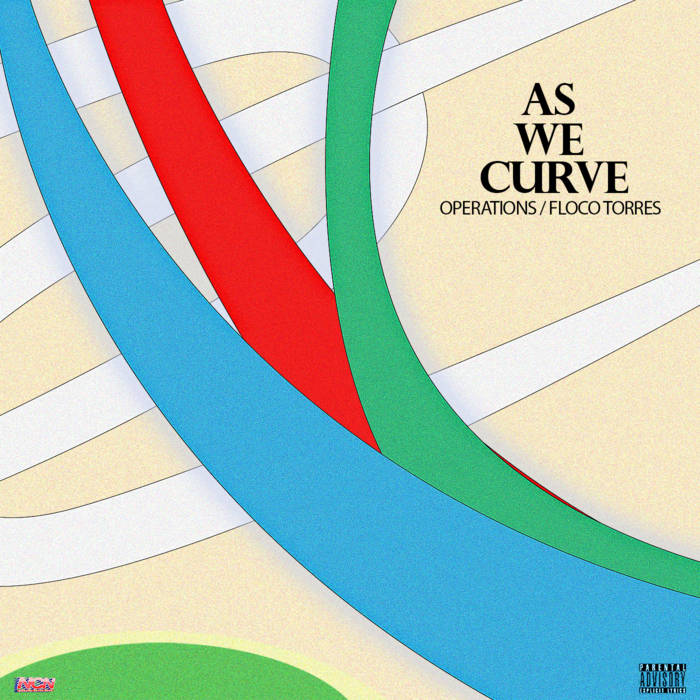 Previous: PremRock - Load Bearing Crow's Feet
Next: Declaime x Madlib - In the Beginning Vol. 1