Faraji Heritage Experiment - Mwili
Written by Chi Chi Thalken on May 21, 2021
French label Cascade Records has been bringing us some of the best instrumental hip hop and electronic music for years. Most of the releases are from artists that are from Europe, but Cascade does work with artists from all around the globe. For their latest release, they've traveled to Morocco to work with producer Hussein Ibn Faraji, who is working under a new name, Faraji Heritage Experiment. He makes his label debut with an EP called Mwili.
While Hussein Ibn Faraji is from Morocco, his heritage is actually Swahili, which is where the title of the EP comes from - "Mwili" means body in the Swahili language. This is all very fascinating, but at the same time I should explain to readers that none of this informs the EP, at least not in any overt way. There might musical lessons or tendencies buried within the EP, but this doesn't sound explicitly "Moroccan" or "Swahili," at least not to American ears. With all that said, what's really important here is that the EP is actually very good, and Faraji Heritage Experiment does a great job of composing these instrumental hip hop songs that really stick with you. There's a real subtle touch to his compositions, and a gentle, warm feeling to the EP overall as FHE builds these tracks around bass, drums, and keyboards. His grooves and complex rhythms will keep your head bobbing and your ears perked up for the entirety of the project, but it's the melodies that will stay dancing in your head long after you're done listening to the EP. FHE finds a really nice sweet spot between downtempo and dance, moving between some more typical boom bap type beats and your more pulsing house beats, but usually finding these extremely interesting in between space.
Mwili is an interesting project. I don't know nearly enough about Hussein Ibn Faraji or his heritage to comment on what this project means in terms of the culture it is coming out of, but I can tell you that it is really well made and enjoyable instrumental hip hop and electronic music.
| | |
| --- | --- |
| Title: | Faraji Heritage Experiment - Mwili |
| Label: | Cascade |
| Year: | 2021 |
| Rating: | 8/10 |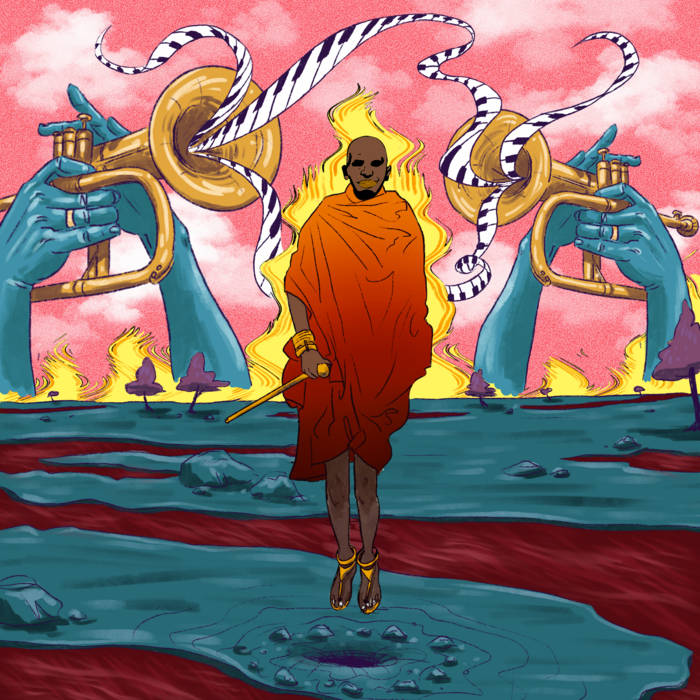 Previous: vHiktor freeze - settle in
Next: oldchildren - Push Start