Evil Needle - Sound Escapes
Written by Chi Chi Thalken on May 19, 2021
Evil Needle is a French/German producer who has been releasing music for the last decade or so. His last full-length album, Abyssal, came out in 2017, but Needle has still been consistently releasing beat tapes, EPs, and collaborations in the time since then. Just over a year ago, he released an EP in collaboration with chromonicci called Travelers. Now he's back with another EP, Sound Escapes.
On paper, there's not a lot to Sound Escapes – it's a short collection of beats that you can chill out to. In practice, however, you quickly understand the difference between the tiers of producers when you listen to Sound Escapes. That's because Evil Needle isn't just phoning it in with this EP, and he's not so green that his beats are generic and undeveloped. No, one of the first things that hit me in listening to this EP was just how sophisticated his beats really are, and that he's giving us some fully developed songs with this project. The beauty of listening to some laid back neo-soul-inspired instrumental hip hop like Evil Needle is laying down here is that you can try to fake the funk, but when you hear it done right and you catch the interplay between bass and drums, where both are adding all of these tasty subtle fills to keep you engaged, and melodic elements like guitar and electric piano are handled with a delicate touch…well, that can't be beat. What Evil Needle has given us in practice is an EP that is strictly for the grown and sexy, just oozing of romance on a hot summer night where time has stood still. As a result, you get an EP that feels much longer than it actually is, because the music is so inviting and sophisticated. It's easy to listen to, but then once you're drawn in, you start to realize just how much work Evil Needle has put into such a seemingly simple project.
Sound Escapes is another excellent entry in Evil Needle's discography, and it comes just in time to deliver some warm grooves for those hot summer nights.
| | |
| --- | --- |
| Title: | Evil Needle - Sound Escapes |
| Label: | Chillhop Records |
| Year: | 2021 |
| Rating: | 8/10 |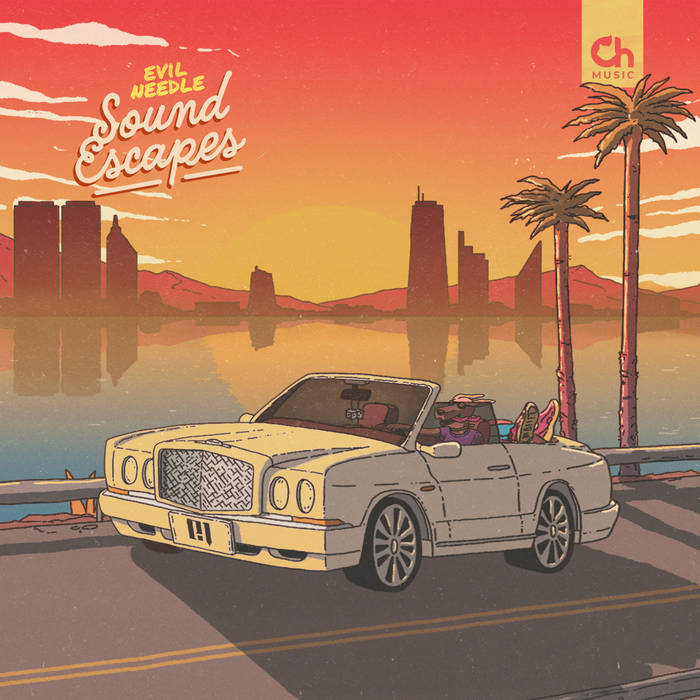 Previous: Big $Ilky - Vol. 3
Next: Nickelman - Mangoes