Evil Needle - L'Emprise
Written by Chi Chi Thalken on November 9, 2021
Evil Needle is a producer originally from Germany but now based in Grand Est, France. He has been releasing music for over a decade now, with his most recent project, a collaborative EP with chromonicci called Travelers, coming in April of 2020. He's now back with a solo LP, L'Emprise.
Over the years, Evil Needle has played with a lot of different style of production, but I don't know if we've ever heard him as seductive and romantic sounding as he appears here on L'Emprise. On its face, this is just a downtempo instrumental hip hop album, which are a dime a dozen these days, but Evil Needle is experienced and talented enough to put in the work and really develop his beats into songs that stand up on their own merits. With this project, he's really getting into some Quiet Storm/Sade territory with his beats. It's just full of really soulful and intimate tracks that will make you want to move your hips to the rhythm. This is strictly for the grown and sexy, so handle with caution. The best surprise of the album comes with the inclusion of vocalist QUIN on the track, "Liquid Light," who has such great chemistry with Evil Needle's production, it feels like they've been working together for years. I would love to see what they could do on a longer project together. Ultimately, this album is really about Evil Needle's maturity as a songwriter and producer, his feel for rhythm and melody, and just the vision to put together a collection of slow jams and downtempo tracks that keep your interest across the course of a full-length album.
L'Emprise is yet another incredibly solid project from Evil Needle. He is a talented producer and a veteran who knows how to explore different subgenres and really get to the heart of what makes them work and then put his own spin on things. I didn't know I needed a romantic album from Evil Needle, but apparently I did because this album starts at a slow burn but then reaches a high heat.
| | |
| --- | --- |
| Title: | Evil Needle - L'Emprise |
| Label: | S/R |
| Year: | 2021 |
| Rating: | 8/10 |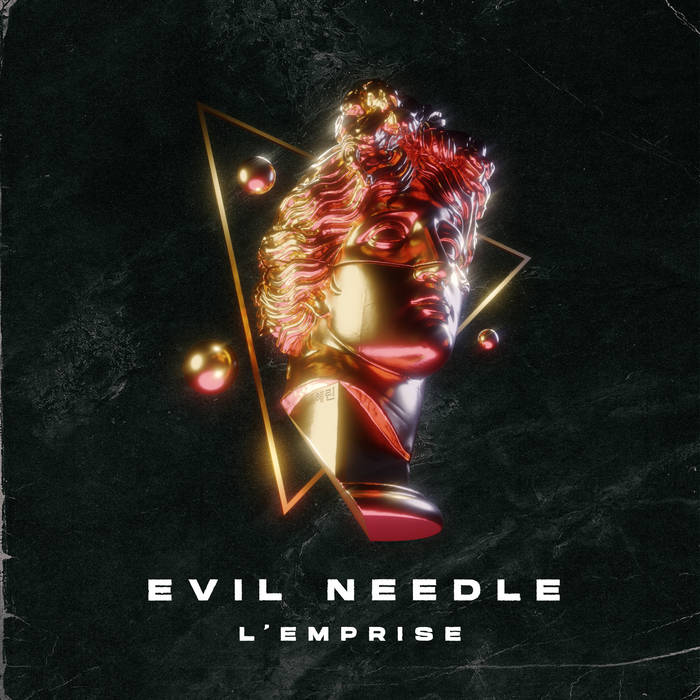 Previous: BudaMunk & J.Lamotta - Searching Skies
Next: ALXNDRBRWN - Glow Kid