ELUCID - I Told Bessie
Written by Chi Chi Thalken on June 17, 2022
ELUCID is an artist from New York who has been going strong for about fifteen years. In that time, he's been part of groups like Armand Hammer with billy woods, Small Bills with The Lasso, Nostrum Grocers with milo, and Cult Favorite with A.M. Breakups. While ELUCID has been busy with these collaborative projects in recent years, such as 2021's brilliant Armand Hammer & The Alchemist album, Haram, it's been three years since his last solo project, 2019's Every Egg I Cracked Today Was Double Yolked. Now he's returned with a new solo LP, I Told Bessie.
For this project, ELUCID lined up a talented group of producers, with Child Actor, The Alchemist, P.U.D.G.E., Sebb Bash, The Lasso, Kenny Segal, August Fanon, and Messiah Musik all contributing tracks. The impressive thing here is the way in which ELUCID takes this wide range of producers with different styles and approaches, and then finds beats that all feel like ELUCID beats while still giving the project the variety it needs. When you take a step back, it all sounds like you'd expect an ELUCID album to sound like, with these eerie, dark, and dense underground beats hitting you from every direction, but when you sit with the album a few times through, you pick up on all of the little nuances to each track and see how each producer pushed ELUCID to change his approach ever so slightly. The "Bessie" in question in regards to the album title is ELUCID's grandmother, who passed away in 2017. Bessie was the matriarch of ELUCID's family, and he stayed with her in Crown Heights as a young man while he was trying to get his music career off of the ground. She gave him space as he rapped all night in a closet, but then they would also sit together and read the paper, talk shit, and she would impart wisdom and lore upon him. This is all very beautiful, but this is still an ELUCID album, so don't expect this album to be full of strings or piano ballads and earnest, sappy lyrics. No, the way ELUCID pays tribute to his grandmother is by continuing down the path he started in her apartment, making confrontational and emotionally charged hip hop that speaks truth to power. This isn't to say that there aren't any kind words for Bessie, just don't expect this project to veer off course into something saccharine – that ain't ELUCID. This is hardcore undeground New York hip hop meant to challenge listeners.
I Told Bessie is another excellent entry into ELUCID's extensive discography. He pays tribute to a special woman who gave him the opportunity to find his footing in this world by making some of the best hip hop of his career, dropping knowledge over some of the best experimental beats you'll hear this year.
| | |
| --- | --- |
| Title: | ELUCID - I Told Bessie |
| Label: | Backwoodz Studioz |
| Year: | 2022 |
| Rating: | 9/10 |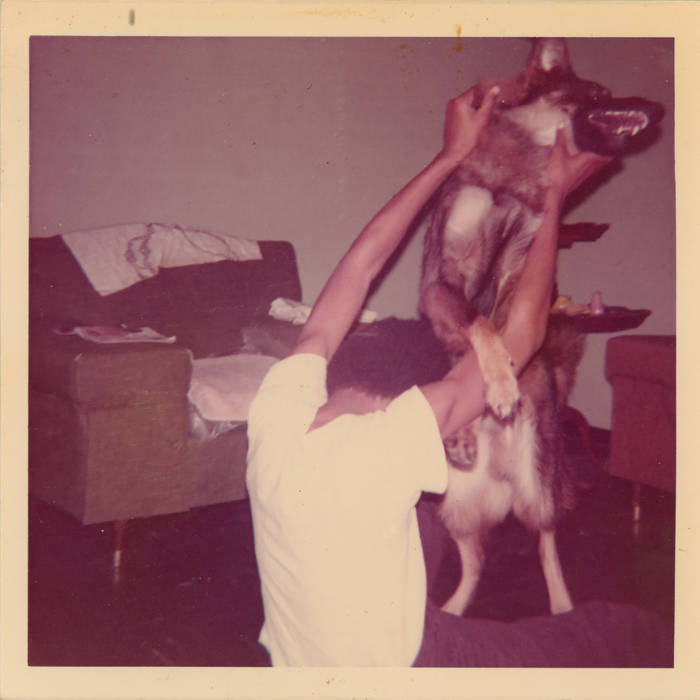 Previous: Rich Jones & Iceberg Theory - Smoke Detector
Next: yaya bey - Remember Your North Star