Rich Jones & Iceberg Theory - Smoke Detector
Written by Chi Chi Thalken on June 16, 2022
Rich Jones is an artist from Chicago who has been holding it down in the Windy City for about a decade. In that time, he's worked with everyone from Vapor Eyes to Nnamdi to the O'My's to Montana Macks, just to name a few. His most recent project, Blue Beach, an EP done in collaboration with producer Killer Kane, came out in September of last year. Now he's back with a new project with New Jersey artist Iceberg Theory, Smoke Detector.
Iceberg Theory is an artist best known for his collaborations with August Fanon, and most people probably think of him as an emcee based on his output. However, Iceberg Theory is also nice with the beats, and fortunately for all of us, Rich Jones knew. Together, they've made in album in Smoke Detector that is wildly experimental, yet still remains relatively accessible. Iceberg is crafting these beats that mix together a little bit of jazz, a little bit of psychedelic, a little bit of downtempo and lo-fi, a little bit of soul, and then blends it all together until that shit is smooth. It falls somewhere in between Madlib and Odd Nosdam, with a touch of early El-P thrown in for good measure. This is to say that there are a lot of peaceful spaced out vibes and clever sample flips, but every so often Iceberg pushes the beat a little bit to give it a menacing edge. On the mic, Jones is not just matching Iceberg Theory beat for beat, he's thriving from the push that these beats are giving him. On past projects, we might get one side of Jones and then have to piece everything together over a handful of releases, but on Smoke Detector, we're getting everything. He's singing, he's rapping, he's dropping abstract poetry, he's talking shit, he's getting the party started, and then every so often he's getting deeply personal with it in a way that will cut through all the noise. He's doing it all with the charisma and confidence of an artist who knows that they've locked into something special with this album, and he's right. Jones and Iceberg have amazing chemistry together, and they've pushed each other in all the right ways on this album. Neither have made an album that sounds like the rest of their catalogue. Smoke Detector is the type of album that you just need to strap yourself in and enjoy the ride, because while there aren't that many traditional pop songs on this album, there is an amazing string of musical moments that are unexpected and delightful. This could be a guest verse from someone like Curly Castro, Joshua Virtue, or Semiratruth, it could be the way that Iceberg transitions from one musical section to another, or it could be the way Jones goes from singing a soulful hook to dropping a couplet that will make you do a double take. It's all on the table, and it's all delightful.
Smoke Detector is an album that defied my expectations in all the right ways. Rich Jones and Iceberg Theory could have easily made a more traditional pop/hip hop album, but instead they gave us an album that challenges your ears with unexpected song structures, soundscapes, and lyricism, rewarding the bold listeners that are willing to come along for the ride.
| | |
| --- | --- |
| Title: | Rich Jones & Iceberg Theory - Smoke Detector |
| Label: | Filthy Broke Recordings |
| Year: | 2022 |
| Rating: | 9/10 |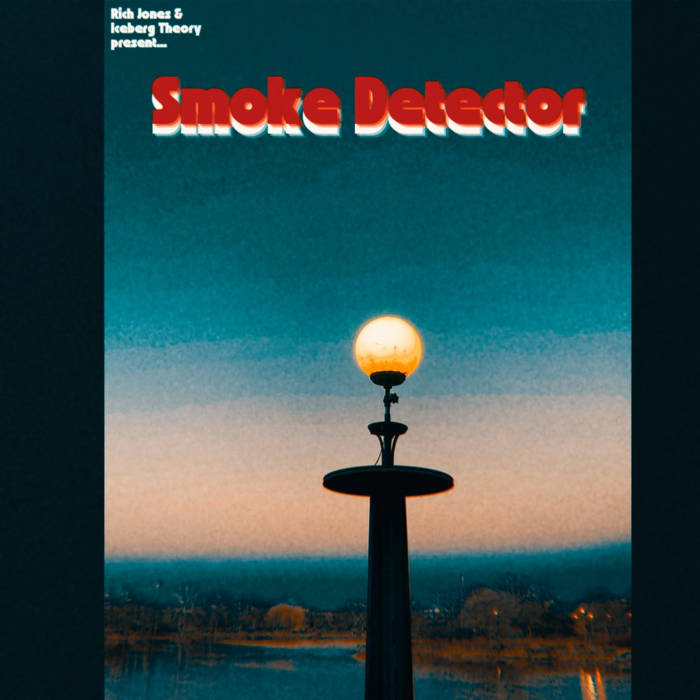 Previous: Mother Nature & Renzell - Nature's World
Next: ELUCID - I Told Bessie