Ebi Soda - Honk If You're Sad
Written by Chi Chi Thalken on May 4, 2022
Ebi Soda is a group from Brighton who have only been around for a short time, but they have quickly been thrown into the mix of the exciting jazz scene in the UK. They released their first album, Ugh, in 2020, which caught the attention of Tru Thoughts, who now release their sophomore album, Honk If You're Sad.
Ebi Soda is a jazz quintet at their core, but these guys also came up in the late 2010s, which means that they also listen to a wide variety of music, from dub to trap to post punk and beyond. While they never make a song that is strictly any of these influences, you can hear how all of these other styles of music are folded in and put into conversation with the jazz they are playing. For instance, there will be a moment when you're listening and you might think, "Oh, this would make a great break beat," because the drums are especially funky and the horns stab in at just the right moment. At another point, you might feel that the layering and slow build of the music might remind you of some great post rock. The group lists influences such as BadBadNotGood and Lounge Lizards, which I can definitely hear, but I would throw Tortoise into the mix as well, especially with the crisp drumming from Sam Schlich-Davies that drives the group. We also get some excellent guest spots on the album, with Yazz Ahmed, Deji Ijishakin and Dan Gray sliding right into the ensemble and providing just the right amount of extra flavor. Essentially, though, this album boils down to a group that is not only incredibly tight, but one that is really thoughtful and clever about the ways in which they've taken the idea of being a jazz ensemble and made themselves more relevant and exciting by folding in all of these other influences, all without sounding corny or sacrificing their jazz essence. It's something that seems easy enough on paper, but it's much harder to pull off in practice.
Honk If You're Sad is an excellent sophomore album from Ebi Soda. There's no slump here, just continued growth and an ever evolving sound. That they do all this while becoming a tighter ensemble in the process is very impressive.
| | |
| --- | --- |
| Title: | Ebi Soda - Honk If You're Sad |
| Label: | Tru Thoughts |
| Year: | 2022 |
| Rating: | 8/10 |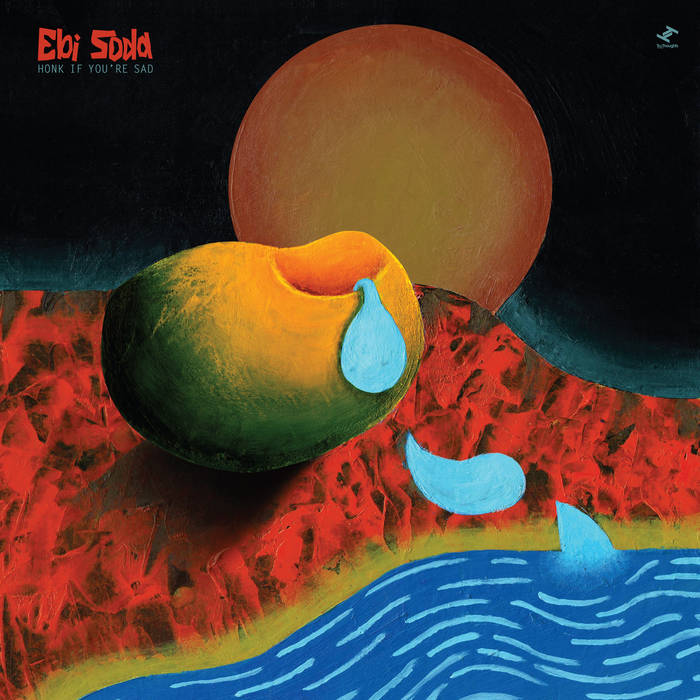 Previous: Jon Rogers - Athletic Manuvers
Next: Palm Skin Productions - Other Times