Palm Skin Productions - Other Times
Written by Chi Chi Thalken on May 6, 2022
Simon Richmond is a producer originally from London, but now based in St. Leonards-on-sea, East Sussex. He has been releasing music for over thirty years, working under different aliases, such as Boswick Gates and Pacific Rim Dubs, and with such groups as Cousin Grizzly and Fresh Handmade Collective. Over the years, he's worked with everyone from Art of Noise to Nenah Cherry. He originally debuted the alias Palm Skin Productions back in the early '90s, when he released a series of four EPs on Mo Wax that established him as a trip hop/electronica artist of note. The last time we heard from Palm Skin Productions was back in 2008, when he released Magnetic North EP on Freerange Records. Now, Richmond has dusted off the alias once again and signed to Tru Thought, where he now delivers his latest album, Other Times.
There are a few different approaches to making instrumental albums, and over the years Richmond has had a chance to explore a few of them. He's made concept albums, and he's worked extensively behind the scenes with a lot of different musicians. For Other Times, he wanted to make something of a palate cleanser – something that didn't have a lot of high concepts, or a lot of musicians who had to be aligned on one recording session. Instead, he went back to his younger days, and channeled his memories of driving around with his dad, periodically changing the radio dial to find a pirate radio station that would be playing something exciting. To that end, what Richmond ends up making with Other Times is an album of the Donuts mold. That is to say that there are a lot of musical ideas across the album, separated into twenty six different tracks, but you get the best experience when you listen continuously through the whole album in one sitting. That's because Palm Skin Productions isn't just putting together beats willy-nilly, he's carefully piecing together a fifty-four minute musical journey with him as your guide. As you make your way through, you're getting everything from cool jazz to downtempo to trip hop to experimental electronic music to funky boom bap to psychedelic to acid jazz and beyond. If you just drop the needle at a few random spots, you might be scratching your head a little bit, but when you take the time to go on the journey of the full album, you can really appreciate the way that Palm Skin Productions has taken all of this experience as a producer and deejay to meticulously put everything in its right place so that you get this musical conversation where all of these different elements connect in a meaningful way.
Other Times is a great return from Palm Skin Productions. In lesser hands, this easily could have been a much messier project, something that just felt like a random compilation of beats. Instead, we get a beautiful album that ebbs and flows and arranges all of these different styles of music into this intoxicating aural excursion.
| | |
| --- | --- |
| Title: | Palm Skin Productions - Other Times |
| Label: | Tru Thoughts |
| Year: | 2022 |
| Rating: | 8/10 |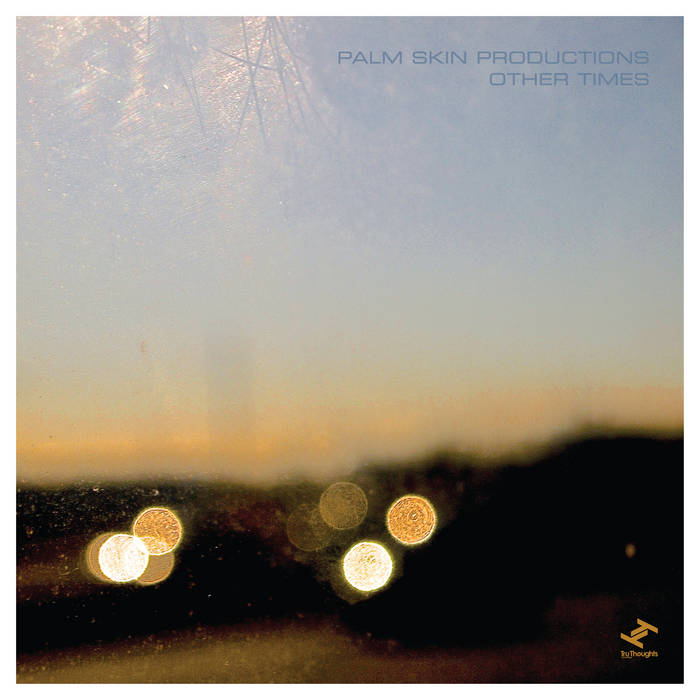 Previous: Ebi Soda - Honk If You're Sad
Next: Chief & TheDoomsdayDevice - Flux Populi