DJ Format - Devil's Workshop
Written by Chi Chi Thalken on June 3, 2021
DJ Format is a deejay and producer from Brighton that has been putting out music for over two decades, working with everyone from D-Sisive to Chali 2na along the way. His last full-length album came in 2017 when he teamed up with Toronto emcee Abdominal to make the album Still Hungry. Now he's back with a new solo venture, Devil's Workshop.
Chances are that if you're familiar with DJ Format, you probably think of him as someone who can throw down some bangin' old school beats and turn the party out. You wouldn't be wrong, because he can most certainly do that, but that's not all he can do. Case in point, on Devil's Workshop, he's much more subdued as a producer and arranger, taking you through a psychedelic midtempo journey built around reverbed drums and guitars and key vocal samples. There are times here and there where the energy level starts to turn up a little bit, but mostly this is an album to listen to on headphones and really lose yourself for a while and appreciate DJ Format's subtler side. This is the type of project that will really allow you to appreciate what a well-rounded musician Format is, how he can really scale things back and develop a vibe and get into the weeds with his compositions, taking you on an emotional journey with his beats. It's the kind of album that's the perfect soundtrack to an overcast day.
Devil's Workshop might now blow you away at first like some of DJ Format's previous projects, but it will definitely creep up on you. He's given us a moody psychedelic album full of intricate and emotional production that will stick with you long after the album is over.
| | |
| --- | --- |
| Title: | DJ Format - Devil's Workshop |
| Label: | S/R |
| Year: | 2021 |
| Rating: | 8/10 |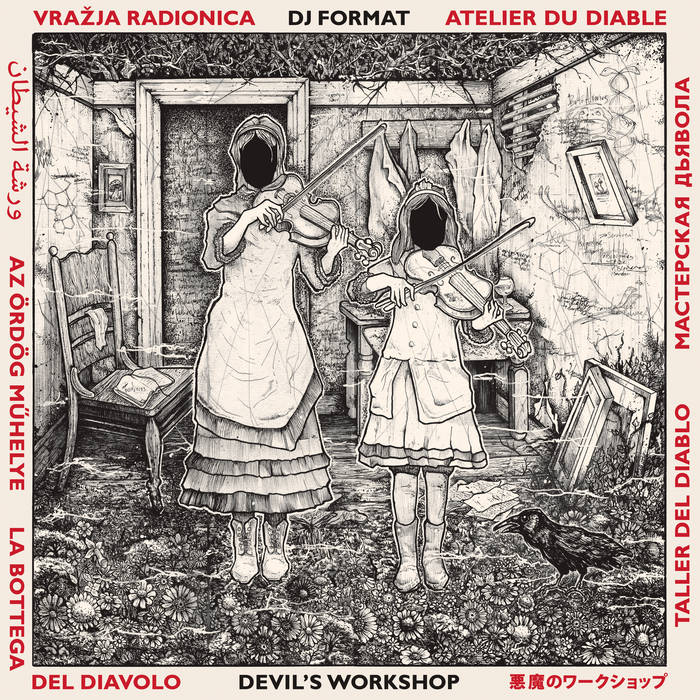 Previous: An Illustrated Mess - K'é
Next: Def3 & Late Night Radio - Weddings and Funerals