Dillon & J57 - '83 Kids
Written by Chi Chi Thalken on November 5, 2021
Dillon and J57 have led parallel lives, being born in the same year (1983), with one growing up in Jacksonville and co-founding Full Plate Records, and the other growing up in New York and becoming part of the Fat Beats family. The two eventually crossed paths in Atlanta and instantly bonded over their love of hip hop and '90s hockey. It didn't take much longer after that for them to start working on an album together, which is now here in the form of '83 Kids.
While J57 has been known to wear both hats as emcee and producer, for this album he's handling the production while Dillon hops on the mic to spit some rhymes. As referenced by the title of the album, there is a throwback element to the album, namely with the style of the production rocking that classic East Coast boom bap that you might expect from a New York kid like J57. On the most basic level, this album is just fun to listen to, because J57 has great soul-sampling flips and grooves for days, and Dillon is able to just sit back in the pocket and talk his shit. Where the album gets interesting is that for all of the nostalgia on the album, Dillon is a grown man who has been at this for a minute, and so it's not all walkmans and riding bikes – there are some adult raps here as well that speak to here and now. Two of the best exercises in emceeing come on "Ode to My Tequila & Soda" and "Prime Example." On "Tequila," we get Dillon the flirt as he spends the course of the song trying to spit some game at a woman and seeing if there's a connection, done in a respectful way that we don't get enough of anymore (Kids, listen to LL Cool J and take notes if want to learn how to do it right). On "Prime Example," we get some great narrative storytelling over the course of the song where Dillon sees someone suspicious in his neighborhood and lets his paranoia take over. On top of all this, we also get some additional flavor from Blu, Diamond D, and Skyzoo, who all stop by to drop a verse and have some fun.
'83 Kids is exactly what you want out of two veterans like Dillon and J57. They have great chemistry together, and the whole album has this warm familiar feeling to it, like you've always been rocking to this shit. Add in some wisdom and humor from all their years making hip hop, and you have an album that is just plain fun to listen to.
| | |
| --- | --- |
| Title: | Dillon & J57 - '83 Kids |
| Label: | Full Plate |
| Year: | 2021 |
| Rating: | 8/10 |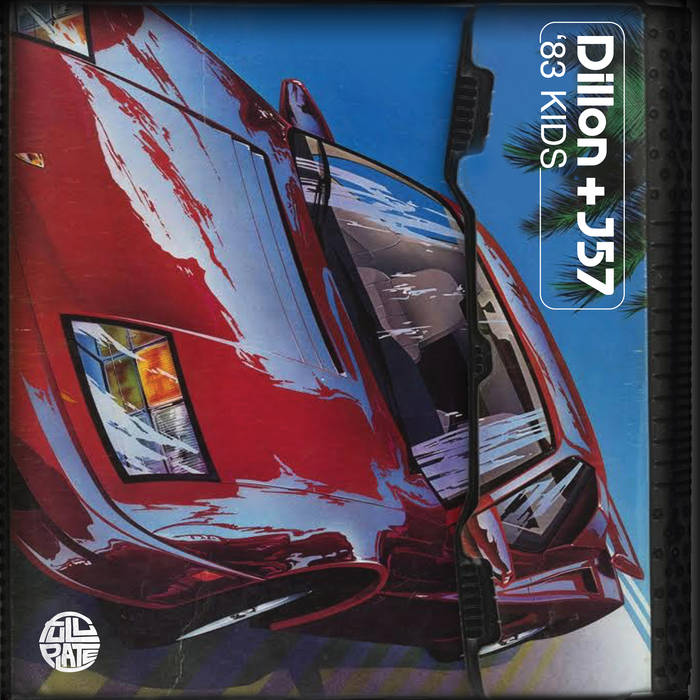 Previous: Showrocka & Sankofa - Showkofa
Next: Curse Ov Dialect - Dark Days Bright Nights