Curse Ov Dialect - Dark Days Bright Nights
Written by Chi Chi Thalken on November 5, 2021
Curse Ov Dialect are a group from Melbourne that have been together since 1994. They had their biggest crossover moment in 2003, when they released Lost in the Real Sky on Mush Records. Since the beginning, though, the group has carved out a unique space by exploring Dadaist stage theatrics and adventurous costuming, then combining that with some avantgarde production and intense political lyricism informed by the multi-ethnic makeup of the group. The last time we heard from the group was in 2017, when they released the brilliant album Twisted Strangers. Now they are back with a new full-length album, Dark Days Bright Nights.
It's not often that you get a group of four emcees these days who have been together as long as Curse Ov Dialect have been, but it's even rarer when all four emcees are also working as producers as well on the album. Of course, it's even rarer that you get four Australian artists who celebrate diverse heritages that include Maltese, Macedonian, Maori, Indian, and Pakistani, who are able to bring this global perspective to both the music and the lyricism. What this means in a practical sense is that when you listen to Dark Days Bright Nights, you're going to go on an adventure. This won't be for the casual listener who is just looking for something to vibe to. This is for the daring listener who wants to be challenged and pushed in directions that you might not expect. This goes for both the production and the rapping on the album. From track to track, you never know which way the music is headed, but you can rest assured that the energy level will be high. They might push the boundaries by mixing in rock and electronic music and traditional folk music of their various backgrounds with some underground hip hop, but Curse Ov Dialect is never interested in making music you can just chill to. That's because as adventurous as they are with the production, they are just as interested in relating to their listeners and getting them interested in different political situations happening across the globe. Over the course of the album, they are pushing listeners to think about issues like the rights of Native populations, the struggle of political refugees, and teaching the history of conflicts that many of their listeners might not be aware of. This is all great, but any hip hop fan also knows that you can't just shove in a history listen to a hip hop song – you got to bring some flavor to make it go down smooth. Fortunately, the members of Curse Ov Dialect have that flavor and then some, coming at you with a million different flows to keep you on your toes, tons of passion and charisma, and a few memorable hooks to land some main points and drive them home.
Dark Days Bright Nights is exactly what you want from Curse Ov Dialect at this point in their career, which is an album that is completely unpredictable and wildly passionate and extremely creative. It's really fun to listen to while also giving you plenty of food for thought as well.
| | |
| --- | --- |
| Title: | Curse Ov Dialect - Dark Days Bright Nights |
| Label: | Heavy Machinery Records |
| Year: | 2021 |
| Rating: | 9/10 |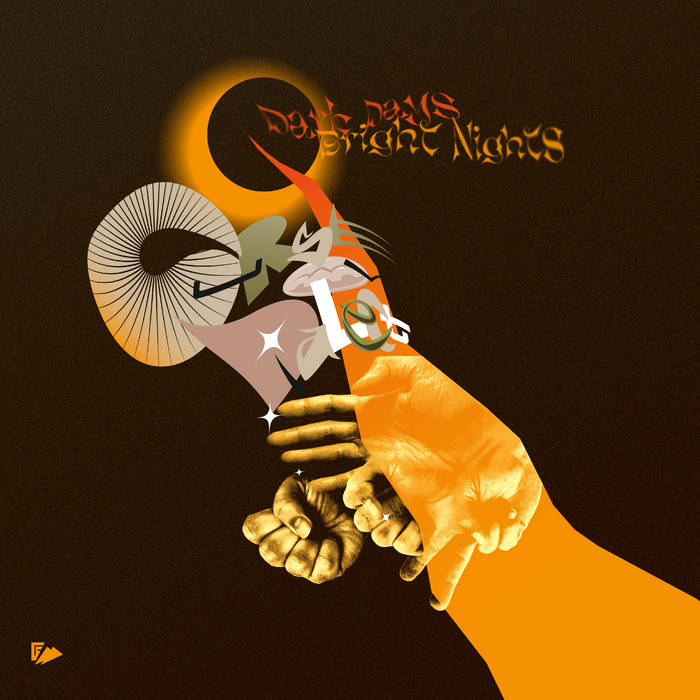 Previous: Dillon & J57 - '83 Kids
Next: Adeline - Adi Oasis