Deep - What Dads Listen To
Written by Chi Chi Thalken on September 6, 2022
Deep is a producer from New York who makes up half of the production duo 2 Hungry Bros. Over the years, they've worked with artists like PremRock, Likwid, and P.SO The Earth Tone King, just to name a few. As a solo artist, Deep has teamed up with RedBaren 907 on a project, as well as releasing instrumental projects like his Depth Perception and Theology series of releases. For his latest release, he reaches back to his early days and gives us a vocal collaboration album, What Dads Listen To.
What Dads Listen To is a bit of a tongue-in-cheek title, poking fun at agism in hip hop by acknowledging that there are a lot of old heads on this album, and that Deep himself has been around for a minute. Hopefully, though, this album can be part of the ongoing conversation we've been having over the last decade or so as more and more artists are showing that hip hop doesn't have to be strictly a young person's game. There are plenty of artists out there now that are just getting better with age and still have plenty to say and are contributing to the culture. Deep and company definitely fall into this category. Deep knows how to put together some progressive underground beats, and the production on this album comes hard, with drums that knock and some grimy, dense sounds that elicit some stank face. To rock with these beats, we get appearances from Cryptic One, Seez Mics, Breez Evahflowin, Rob Caves Jr., Jermiside, Von Pea, Donwill, Alaska, Jak Progresso, Fatboi Sharif, Lodeck, Eff You, PSO, I Am Many, and Garcia Varga. Now, it's hard to make an album like this where the quality and vision across all of these artists feel consistent, but Deep has assembled a good crew that he knows and rocks with, and he gets a lot of inspired verses from these artists. There's a lot of variety from all these different emcees, but Deep is able to tie everything together with his production and give the whole album a unified sound.
What Dads Listen To will immediately appeal to the old heads who rock with that New York underground style of hip hop, but hopefully it will reach beyond that as well. There's a lot of talent on this record, and this atmosphere of friendly competition across all these different emcees combined with some of Deep's finest production has given us some really compelling hip hop to go into the fall with.
| | |
| --- | --- |
| Title: | Deep - What Dads Listen To |
| Label: | I Had An Accident Records |
| Year: | 2022 |
| Rating: | 8/10 |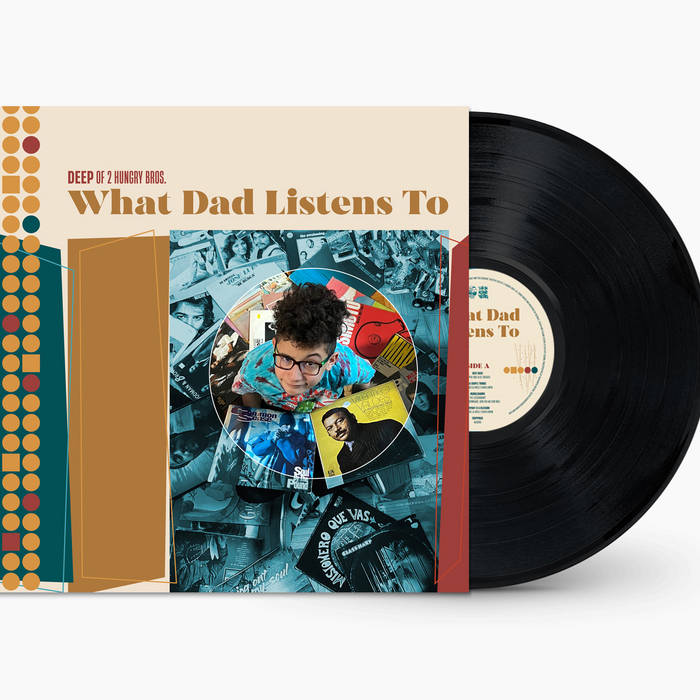 Previous: Psalm One x Custom Made - Bigg Perrm
Next: Chants - LRL001