Psalm One x Custom Made - Bigg Perrm
Written by Chi Chi Thalken on September 2, 2022
Psalm One is an artist originally from Chicago but based in the Twin Cities these days. She's been around for a minute, making her debut in the mid-'00s before hitting her stride in the 2010s with solo albums like P.O.L.Y. and rocking with her group, Rapperchicks. In 2020, Psalm One and Angel Davanport of Rapperchicks reformed as a duo, Big $ilky, and they have released three EPs to date. After all that, it was time for Psalm One to come back with a new solo album, this time teaming up with producer Custom Made to deliver Bigg Perrm.
Going into this album, Psalm One was partly inspired by the life of Madame C.J. Walker, the famous Black entrepreneur who went into the hair care business to become the first woman to become a millionaire in the U.S. While this is not strictly a concept album, Psalm One is discussing issues such as Black support, Black entrepreneurship, and patriarchal independence across the course of these songs. To round out the album and to push it to the next level, she is also putting a great deal of herself into the album, bringing into discussion issues like queer acceptance, mental health, consent, and the independent hip hop industry. Custom Made is a producer from Chicago who has provided beats for the Big $ilky EPs, along with working with artists like Mickey Factz, Johnny Gunnz, and IAMGAWD. For this project, Custom is providing just the right mix of laid back beats and bangers, usually landing somewhere in between, where the tempo is slower but there is an edge to musical soundscape. This fits Psalm One to a tee, who can hit you with a million different flows, and she while she can talk shit for days, she is also just as comfortable leading some frank discussions about sexuality and consent or navigating independent music spaces as both an artist and a businesswoman. This is all to say that Psalm One has once again delivered an album that is emotionally complex, lyrically intelligent, and densely layered, all while also just coming hard with some hip hop that will make you want to turn your stereo up.
Psalm One has been one of the best to pick up a mic for a while now, and Bigg Perrm is just the natural continuation of everything she's been building on over the last couple of years. She found an excellent collaborator in Custom Made, and together they have delivered one of the most challenging and rewarding albums of the year.
| | |
| --- | --- |
| Title: | Psalm One x Custom Made - Bigg Perrm |
| Label: | Filthē Analects Record Company |
| Year: | 2022 |
| Rating: | 9/10 |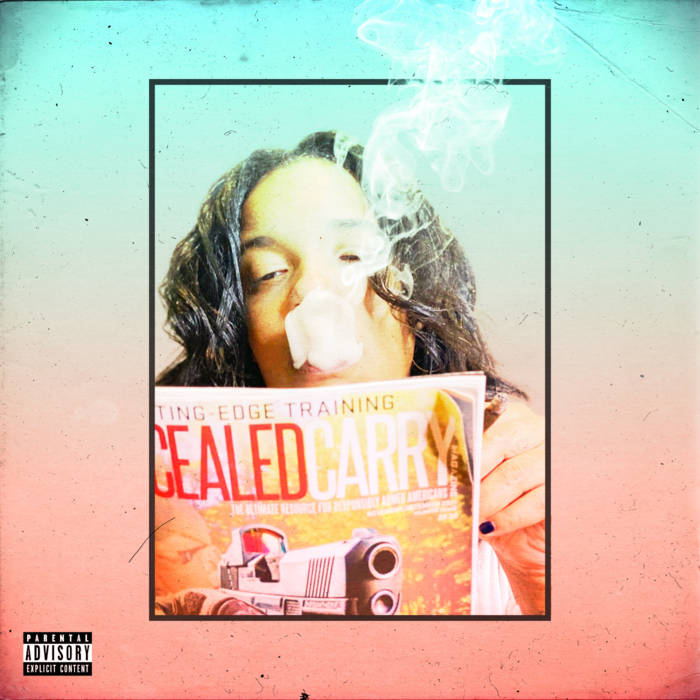 Previous: Rollie Pemberton - Bedroom Rapper: Cadence Weapon on Hip-Hop, Resistance, and Surviving the Music Industry
Next: Deep - What Dads Listen To