Declaime & Madlib - In the Beginning (Vol. 2)
Written by Chi Chi Thalken on August 30, 2022
In July of last year, SomeOthaShip Connect released In The Beginning (Vol. 1), a collection of previously unreleased songs recorded by two of Oxnard's favorite sons, Declaime and Madlib, back when they were getting started from '93-'96. While that was a treat itself, it also hinted at the possibility of at least one more volume of unreleased material. Well, we didn't have to wait too long, as we now get In The Beginning (Vol. 2).
The great thing about these releases is that you're getting a glimpse of what these two artists were like back in their young and hungry days, but you're also getting a glimpse at how talented these two were even back then. There are certainly points here and there across Vol. 2 when ideas might seem like they aren't as fully fleshed out as they would be if this album were being made now, or they just might seem a little unpolished or green. But for each little moment like that, there are moments where Madlib will come with a really creative beat, or something that just bumps, and Declaime is already showing mastery of his off-kilter delivery and charisma and thoughtful lyricism. This is all to say that you can really enjoy this album on both levels. You can totally listen to as a historian looking back on some great hip hop artists' roots, but you can also just enjoy this album for what it is – two really talented young artists in the mid-'90s making some really thought-provoking and entertaining hip hop that still holds up pretty well today.
In The Beginning (Vol. 2) picks up right where the first volume left off, just letting you know how exciting it must have been to have been around Declaime and Madlib in Oxnard back in the mid-'90s, when they were just starting to figure how good they could be at this hip hop shit.
| | |
| --- | --- |
| Title: | Declaime & Madlib - In the Beginning (Vol. 2) |
| Label: | SomeOthaShip Connect |
| Year: | 2022 |
| Rating: | 8/10 |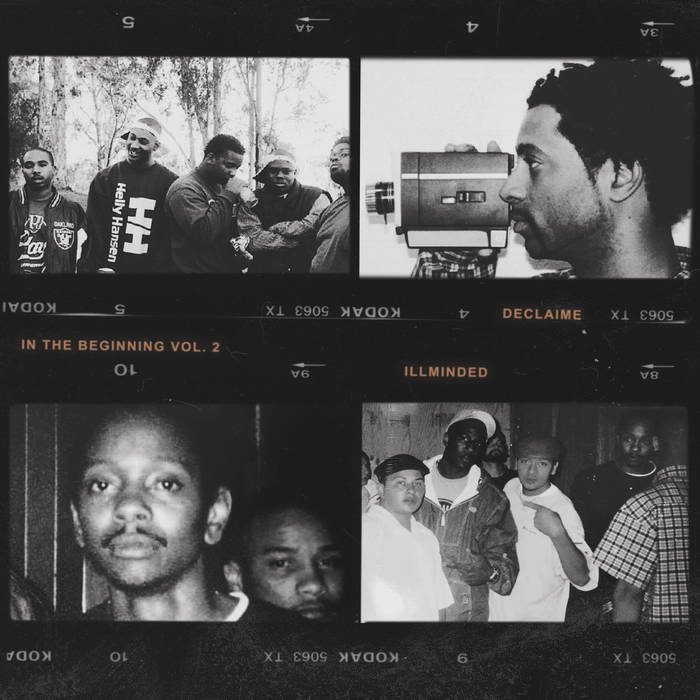 Previous: Joe Nora - Toy Animals
Next: Akai Solo - Body Feeling