Deantoni Parks - A Self
Written by Chi Chi Thalken on July 21, 2021
Deantoni Parks is a drummer/producer/songwriter who has been working as a solo artist for about the last ten years after working with the group KUDU. He also works as part of the songwriting duo We Are Dark Angels alongside keyboardist Nicci Kasper, who was also in KUDU with Parks. Most recently, in January of this year, Parks gave us a project called Glitchwood, which was a project built around microsamples of artists like Anita Baker and Luther Vandross built into new compositions with live drums and synthesizers interacting with the samples. Now he's returned with a completely different type of project, A Self.
For this project, Deantoni Parks is citing the influences of John Cale, Kate Bush, J Dilla, and Brian Eno. This might not immediately make sense on paper, but once you start to listen to A Self, the picture will start to come together. In an about face from Glitchwood, this project is much more meditative in its approach, and the percussion is not quite as upfront with complex rhythms and technical skill. Instead, Parks is showcasing his interest in soundscapes, building slowly and surely, giving you key lyrical and musical phrases, and then letting them sit with you as he subtly works in the background developing the song to take you to the next movement before you realize that you've gotten there. It's also a very self-reflective and philosophical project, one where the very idea of identity is brought into question while these beautiful psychedelic and downtempo compositions swirl around in your head. If this wasn't enough, Parks brings in the third heat in the form of guitarist Chris Bruce (Seal, Me'Shell NdegéOcello, Wendy & Lisa) to lay down some incredibly tasty licks on two of the four tracks. Bruce is a veteran and professional, and he finds just the right sweet spot of bringing that extra flavor to the project while still remaining within the compositions that Parks is putting together.
A Self is a different type of project from Deantoni Parks, but just like everything else he's a part of, it's incredibly thoughtful and well put together. He creates a beautiful meditative EP that you can just get lost inside of and keep playing it over and over, discovering something new each time.
| | |
| --- | --- |
| Title: | Deantoni Parks - A Self |
| Label: | LEAVING RECORDS |
| Year: | 2021 |
| Rating: | 8/10 |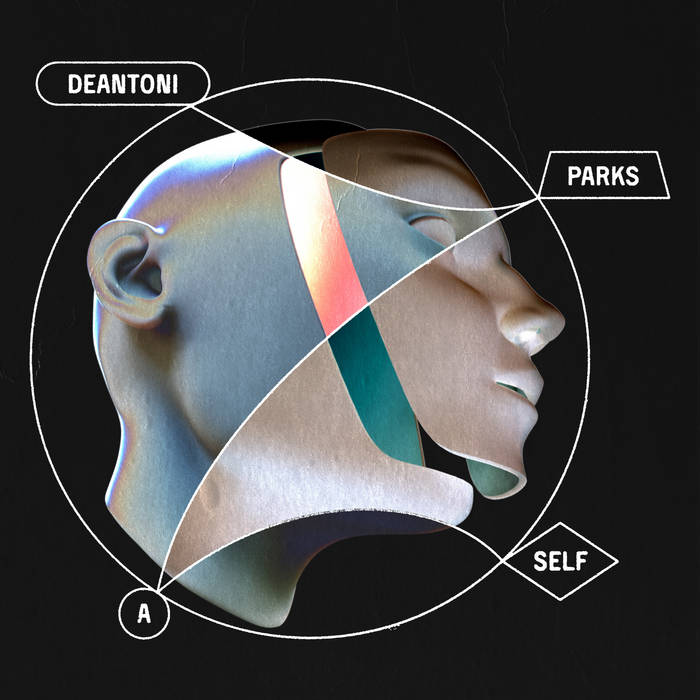 Previous: Bacao Rhythm & Steel Band - Expansions
Next: Stimulator Jones - Low Budget Environments Striving For Perfection