Stimulator Jones - Low Budget Environments Striving For Perfection
Written by Chi Chi Thalken on July 22, 2021
Virginia producer Stimulator Jones has been busy in 2021. In January, he released his sophomore LP, La Mano, via the Oslo-based label Mutual Intentions. He then came back in May to self-release an uptempo dance project called Dance of the Universe. This was followed up in June with Dust Bunnies, a collection of previously unreleased beats. Now he's back once again, this time with a brand new instrumental album, Low Budget Environments Striving For Perfection.
Taking inspiration from Ego Trip's Book of Rap Lists for the title of the album, Stimulator Jones is an artist that just makes the best out of his situation. And by that, I mean that he thrives in a DIY, back-to-basics approach to beat making, taking the time during this pandemic to really explore the beauty of the simplistic approach to hip hop production. He's not trying to do anything too fancy or get cute with concepts on this album, he's just trying to find some interesting samples and make some beats that you can groove to. So no, this album won't blow you away with the first couple of seconds with something crazy that you've never heard before. It will, however, slowly creep up on you over the course of several tracks as Jones works subtly to build a sonic universe for himself and his listeners. Sometimes it might get lo-fi and downtempo, especially on a track like "Spirit (JD)," which beautifully pays homage to the late great J Dilla. Other times, it might get a little funkier and tap into that gritty boom bap of the early to mid-'90s with some great soul samples. Whatever it is, it will feature some smart sample flips, some subtly creative ways of constructing the track, and it will most certainly be something that you can vibe out to and nod your along to all of these grooves.
Low Budget Environments Striving For Perfection is not a groundbreaking album, but you don't always need every album to fill that function. Stimulator Jones has pushed himself in different directions in the past, and I'm sure he'll come out with some new looks in the near future. In the meantime, Jones is just getting back to basics and reminding himself of what he fell in love with in the first place when it came to making beats, and as a result, we get a great collection of no-frills funky goodness to enjoy.
| | |
| --- | --- |
| Title: | Stimulator Jones - Low Budget Environments Striving For Perfection |
| Label: | Stones Throw |
| Year: | 2021 |
| Rating: | 8/10 |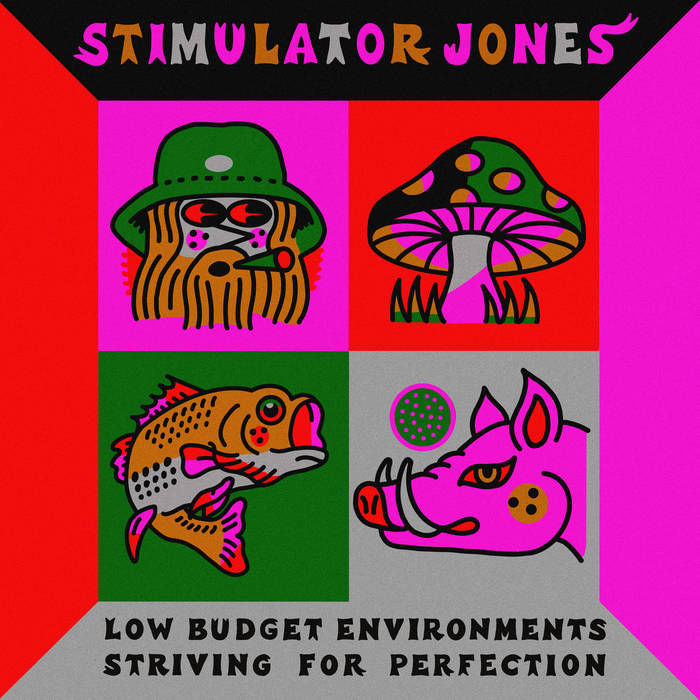 Previous: Deantoni Parks - A Self
Next: The Lasso, Jordan Hamilton & Saxsquatch - Tri Magi