Daedelus - Xenopocene
Written by Chi Chi Thalken on August 8, 2023
Daedelus is an artist that came up as part of the electronic music scene in Los Angeles in the late '90s/early '00s. It's been a long and winding career, but one of the things that makes Daedelus a special artists is that they've never stopped pushing and challenging themselves to create different projects that aren't just going through the motions and giving us the same old stuff we've heard before. Case in point, about a year after releasing an album at least partly inspired from becoming a parent, Daedelus went out and did an artist-in-residency with SETI, resulting in one of the most grand and ambitious albums of their career, Xenopocene.
The word "xenopocene" translates to "alien age." In considering our current era, Daedelus decided to explore the idea that we could be living through such an age and went about constructing an album that delved into these ideas. The album follows a timeline "from an extraterrestrial first contact thru to 10k days hence and spiraling towards the nearest exoplanet 6,000+ years away. Attempting to parse out science informed fiction from the fact that in an unfathomable universe life exists outside our confines." What this means in practical terms is that you're getting a mix of modern classical and electronic music, sometimes shifting from one to the other, sometimes blending them together. It's through this style of music that Daedelus is able to craft this instrumental narrative, conveying the ways in which our relationship to technology is intertwined with our ideas of extraterrestrial life. As you might have gathered by now, this is absolutely an album that you need to sit and listen to all the way through in one sitting. There aren't any singles to be found on this album. This is about carefully constructed instrumental music driving your imagination as you let the narrative play out in your head. We do get a brief appearance from R.A.P. Ferreira, but it is to deliver a sci-fi spoken word piece in the context of a longer song. The whole thing is very ambitious in its design, but as Daedelus has done time and time again over the course of their career, the music remains emotionally grounded the entire time, making it for a really compelling listen, despite it's abstract and experimental nature.
Xenopocene is not for the casual listener. This is for the adventurous listener who is looking for something truly unexpected and different. Daedelus remains a very inspired musician on Xenopocene, taking us on a journey that will delight and challenge those who take the plunge.
| | |
| --- | --- |
| Title: | Daedelus - Xenopocene |
| Label: | DOMEOFDOOM |
| Year: | 2023 |
| Rating: | 9/10 |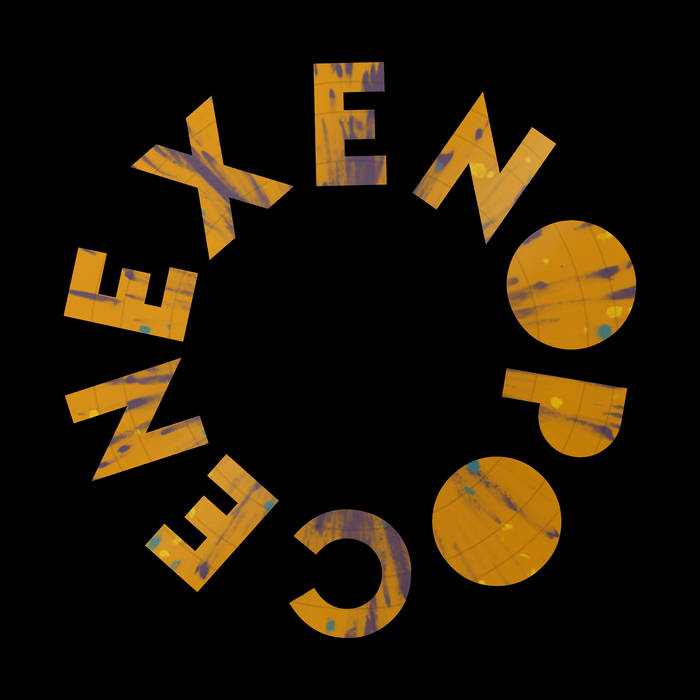 Previous: Busfoot - FOOT FED ISH
Next: Ritmo Machine - Experience