Ritmo Machine - Experience
Written by Chi Chi Thalken on August 9, 2023
Ritmo Machine is the collaboration between Beastie Boys/Cypress Hill percussionist Eric Bobo and Chilean DJ/Producer Bitman. The two originally connected and released their first album together in 2011, Welcome to the Ritmo Machine, a star-studded affair that featured appearances from Ana Tijoux, Sen-Dog, Chali 2na, Money Mark, and more. We hadn't heard from them since, until earlier this year when they started dropping singles, hinting at a new project in the works. Now that project is finally here in the form of their sophomore album, Experience.
For their sophomore album, Ritmo Machine eschew all the guest artists and just get down to the business of making beats and crafting irresistible Latin grooves. Over the course of ten tracks, you're getting a great mix of old school hip hop, West Coast boom bap, samba, salsa, cumbia, dub, and more. Whatever the mix, the one thing you can be sure of is that each track bumps. This is an instrumental project, sure, but it's also one that you're going to want to listen to with the speakers turned up and give yourself space to move your feet, because buddy, this album is just filled to the brim with funky and infectious rhythms. Another group might have been content just to cook up a few of these rhythms and drop this as a beat tape, but Bobo and Bitman also put in the work to craft some really beautiful melodies and develop song structure so that you get a full album experience listening to Experience. As a result, it's a project that is not just fun to listen to one time through and move on, it's one that you can keep returning to and listen deeply and discover something new while you're bobbing your neck to the music.
If we had never heard from Ritmo Machine again, the one album would have been an interesting one-off. Now that they've reunited and given us an instrumental project that knocks, it really highlights what fantastic well-rounded musicians both of these artists are. Experience is a fantastic sophomore album from these two. Hopefully we won't have to wait another ten-plus years for their next album.
| | |
| --- | --- |
| Title: | Ritmo Machine - Experience |
| Label: | Nacional Records |
| Year: | 2023 |
| Rating: | 8/10 |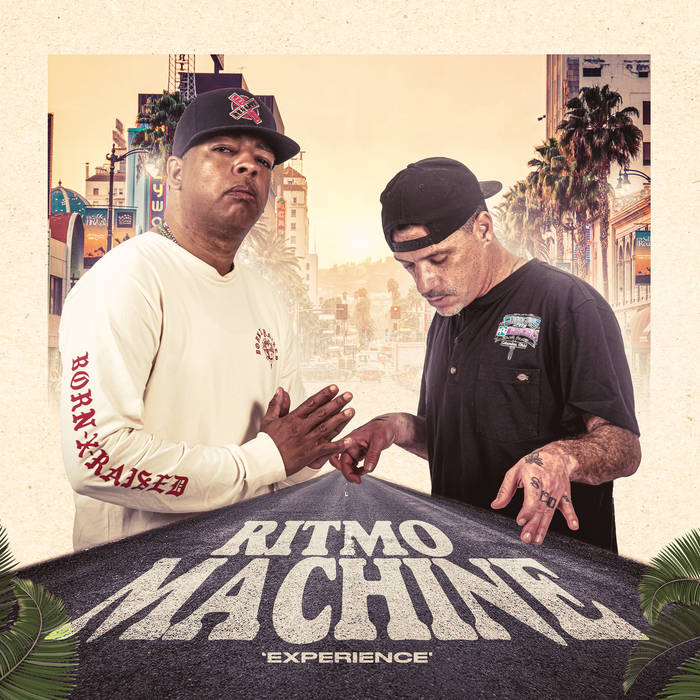 Previous: Daedelus - Xenopocene
Next: Sargeant x Comrade - Lo Fi Future