Adeline - Adi Oasis
Written by Chi Chi Thalken on November 8, 2021
Adeline is a vocalist/multi-instrumentalist born in Paris, now based in Brooklyn. She initially came to the spotlight when she joined up with nu-disco group Escort in the early 2010s, but in recent years she has struck out on her own, with her first solo album coming in 2018. Her most recent EP, INTÉRIMES, came out in July of 2020. Now she is back with a new project, Adi Oasis.
As implied by the title, Adi Oasis is Adeline coming to terms with the fact that music exists as an oasis for her while so many difficult things are happening in the world. Of course, there is no shame in that, and not every musical project needs to be an explicitly modern political statement. Sometimes you need music to give you a respite from all that and give you a chance to tap into some different feelings. In the case of Adi Oasis, that means getting into some seriously sexy soul/funk. With Adeline on bass and vocals, she fills out the ensemble of the album with Morgan Wiley on keys, Caito Sanchez on drums, Abram Seiferth on guitar, and Carter Yasutake on trumpet. Together, they are taking us back to the early '70s, drawing on influences like Rufus with a really smooth and sexy sound, but not so smooth that you lose the rough edge of the funk. The way this ensemble plays so tightly, you'd think they had been together for years, but sometimes you just assemble the right people who get what's happening, and you discover that chemistry and lock into something special. Of course, this is all being shaped by the voice and vision of Adeline. We don't often get bass players also acting as vocalist/songwriter/band leader, but there's something to Adeline laying down the funk on the bass and then stepping forward and letting loose with these sultry vocals on the mic. One of the main things that hit me in listening to Adi Oasis was that we don't get a lot of music in this specific style these days. We get plenty of neo-soul, and we retro-soul acts that get into that gritty sixties funk, but we don't get enough of that grown-folks, Midwestern, down-and-dirty smooth funk any more. Adeline never really feels the need to belt it all the way out on this EP, but she has some power to her voice that comes through time and again, and more importantly, she has a conviction to her voice when she sings about romantic and sexual desire that captures your attention. She's not trying to shock you or be nasty (not that there's anything wrong with that), she's just owning herself as a sexual being with desires that comes through in some really fantastic funk on this EP.
Adi Oasis is an escape, but it's also a discovery and a moment of arrival for Adeline. She has never sounded more confident, and her songwriting and arranging meet her bass playing and vocals head on to deliver some of the sexiest, funkiest, and most soulful music you'll hear in 2021.
| | |
| --- | --- |
| Title: | Adeline - Adi Oasis |
| Label: | S/R |
| Year: | 2021 |
| Rating: | 9/10 |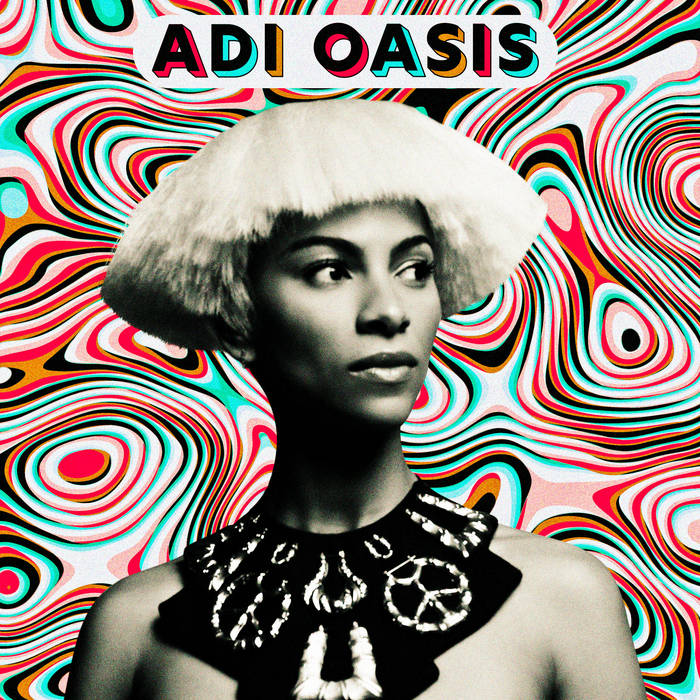 Previous: Curse Ov Dialect - Dark Days Bright Nights
Next: BudaMunk & J.Lamotta - Searching Skies