Cryptic One x Jestoneart - Pirata
Written by Chi Chi Thalken on April 26, 2021
Cryptic One is a New York artist who has been making music for years, first making waves in the early 2000s as part of Atoms Family alongside Alaska, pawl, DJ Cip One, Windnbreeze, Jestoneart, and others. Most recently, he's been re-focusing on his solo career, dropping The World According To… in 2016, and then following that up with World Accordin…2 in 2017. Now he's teamed up with his Atom Family collaborator and producer Jestoneart to make a new project, Pirata.
As you press play on the opening track, simply titled "Intro," Cryptic One takes the time to spell out the thesis of the album, making the case that as independent hip hop artists, he and Jestoneart have felt like pirates – misunderstood people traversing the uneven waters of the music industry, taking what they can get where they can get it. In lesser hands, artists might have leant to heavily upon this theme, but Cryptic One and Jestoneart have been at this a minute, so they know to space out a few audio clips in between tracks and stick to general themes than try to force any sort of extended metaphors. This gives the album shape while leaving plenty of room for these two to shine and do what they do best. Jestoneart is laying down these East Coast beats that fluctuate between gentle and jazzy and spare and gritty. This fits Cryptic One to a tee, who uses his clear and deliberate pacing on the mic to shift between tales of the music industry, tales of his personal life, and more abstract philosophical ponderings. He does all of this with enough skill and precision that he sneaks in some clever wordplay and throws in some more dexterous moments with his flow without drawing attention to himself. The end result is an incredibly solid album with a good foundation and a clever theme.
Pirata is exactly the type of album you want and expect out of two artists like Cryptic One and Jestoneart. The introduce a theme that ties the album together, but they find just the right balance between referencing back to the theme and just getting down to the nitty gritty of making some East Coast underground hip hop.
| | |
| --- | --- |
| Title: | Cryptic One x Jestoneart - Pirata |
| Label: | Centrifugal Phorce Records |
| Year: | 2021 |
| Rating: | 8/10 |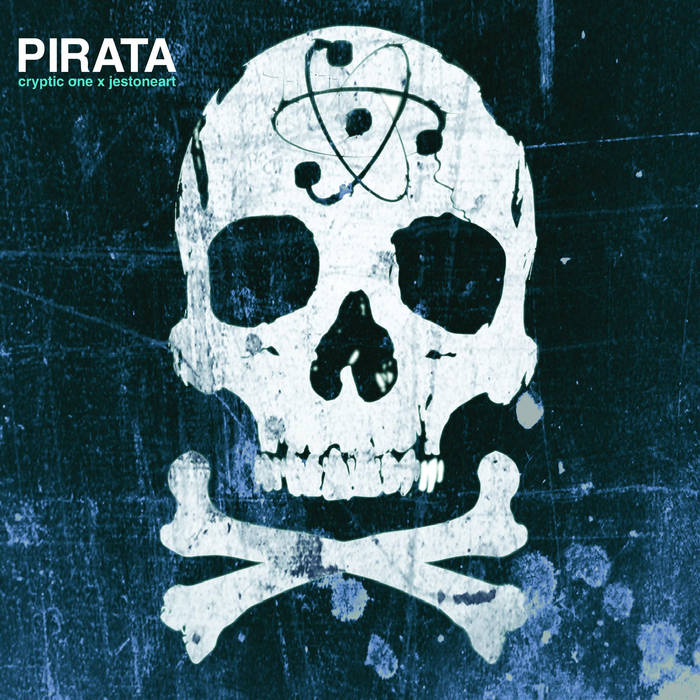 Previous: B.Dolan - Vault
Next: Yaya Bey - The Things I Can't Take With Me