Cloudchord & Oatmello - Birds
Written by Chi Chi Thalken on April 29, 2021
Cloudchord is an Austin-based guitarist/producer who has been making music for years. He first came on our radar when he collaborated with Chicago emcee ProbCause on an EP, Moonflower, which came out last October. Now he's teamed up with Portland producer Oatmello to release a new EP, Birds.
There's no secret formula to what makes this EP work – just beautiful, chill beats and gorgeous, subtle jazz guitar. I'm not familiar enough with the nuances of either artists' production techniques to parse out who contributed what, other than knowing that Cloudchord has the tasty guitar licks. What's important, though, is that these two came together to develop some really nice grooves that just sound like a beautiful spring day. The songs are bright and sunny, but easy-going, like it's 72 degrees and the flowers are blooming. While the beats stand up on their own, Cloudchord's guitar playing give this EP the x-factor it needs to move into some Tommy Guerrero territory, albeit all in this mellow groove territory. The songs are well developed, very nuanced, and stand up to repeat listens.
Birds is a great entry as spring settles in. Cloud Chord and Oatmello have great chemistry together, and they've given us the perfect soundtrack as the days get warmer and greener. Put on some headphones, go for a walk, and let these beautiful mellow grooves take you away.
| | |
| --- | --- |
| Title: | Cloudchord & Oatmello - Birds |
| Label: | Chill Beats |
| Year: | 2021 |
| Rating: | 8/10 |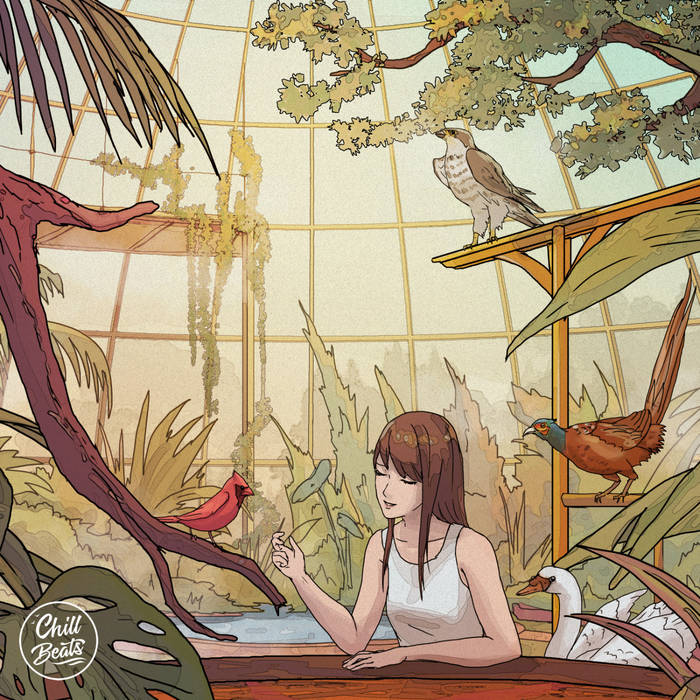 Previous: Yelir - The Unemployment Office
Next: J.Lately - Winnebago