Boom Bap Project - Return Flight
Written by Chi Chi Thalken on August 18, 2021
Boom Bap Project is a trio from Seattle consisting of emcees Karim and Destro Destructo alongside DJ Tre. They had their biggest taste of fame back in 2005, when they released the album Reprogram on Rhymesayers. Unfortunately, they weren't able to catapult off of that success for a variety of reasons, and the next thing they knew, it had been fourteen years with no proper album from the group. The good news is the three artists finally got back on the same page, and they are now ready to release their first project in ages, Return Flight.
As might be expected, the project opens with the track "Been So Long," where they address head on all of the ups and downs and twists and turns that life threw at the trio over the last decade plus. Life's not always easy for an independent artist, but at the same time, Boom Bap Project didn't come back after all this time just for a pity party. So after setting the record straight with their audience, it's time to get into some gritty boom bap and let these emcees talk their shit. With beats from Vitamin D, Trox, Craig and Rip, Boom Bap Project sound right at home as they use metaphors like Deion Sanders or Achilles or Hagler vs. Hearns to pump themselves up and get real about the harsh music industry that they've seen firsthand and survived. They also bring in a few friends to join in the fun, such as the legend Wordsworth, or showing some love to some PNW singer-songwriters like Alison Balano or Rachel Panni, who provide a nice contrast to Karim and Destro's gruffer voices on the mic. The only thing that's missing from Return Flight is that one big single to push everything over the top. Everything on this project is incredibly solid, but after all these years I was so hyped to have the group back, I wanted that one song that bumped so hard I could blast in from my car stereo or throw it on at parties and get the crowd moving - something to get really amped to. With that said, there isn't really a weak spot on the release.
It's good to have Boom Bap Project back, and Return Flight is a solid project from three artists who have been around the block and back again. There's nothing too wild or unexpected, just quality hip hop with clever and honest lyricism and gritty soulful beats. Now let's just hope we don't have to wait another fourteen years for their next release.
| | |
| --- | --- |
| Title: | Boom Bap Project - Return Flight |
| Label: | S/R |
| Year: | 2021 |
| Rating: | 8/10 |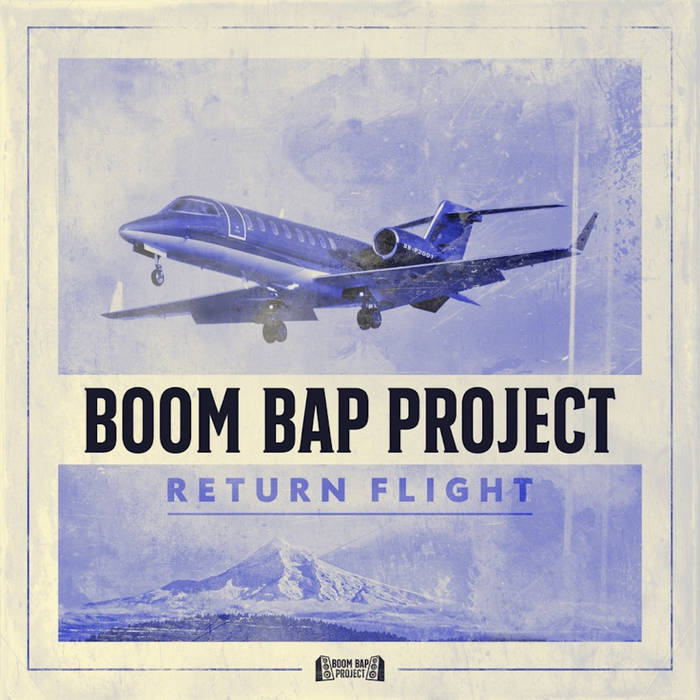 Previous: Tanya Morgan - Don and Von
Next: Air Credits - Believe That You're Here